Although Oslo city isn't considered to be as big compared to most other European capitals, Oslo city still has a little over 710 000 inhabitants or a little over 1 million if we look at the whole of Oslo county. This in combination with tourism creates a massive demand for cultural activities, social scenes and places to meet. In fact Oslo has a little over 1000 bars or restaurants combined. In this article we'll focus on the Oslo nightlife itself.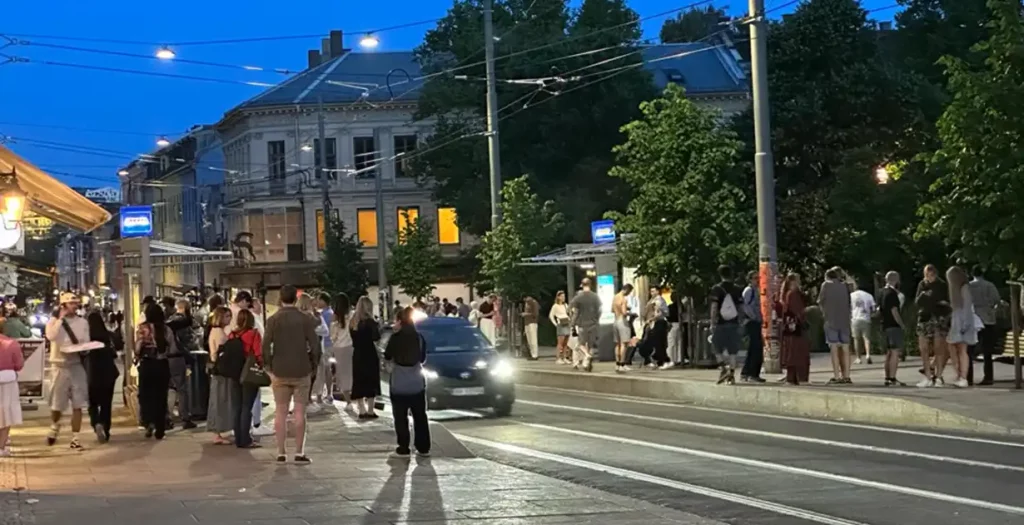 So let's start with the simple things first. Probably you'd want to start the day with some cheap and refreshing beers, and maybe a small bite. Preferably out in the sun if you're visiting at summer time.
Do cheap beers in Oslo exist?
As you probably already guessed, the prices for alcohol in Norway isn't the cheapest. According to statistics from 2022 Norway is in fact in second place to have the highest prices for food and beverages. When it comes to alcoholic beverages, Iceland beats Norway to be the most expensive.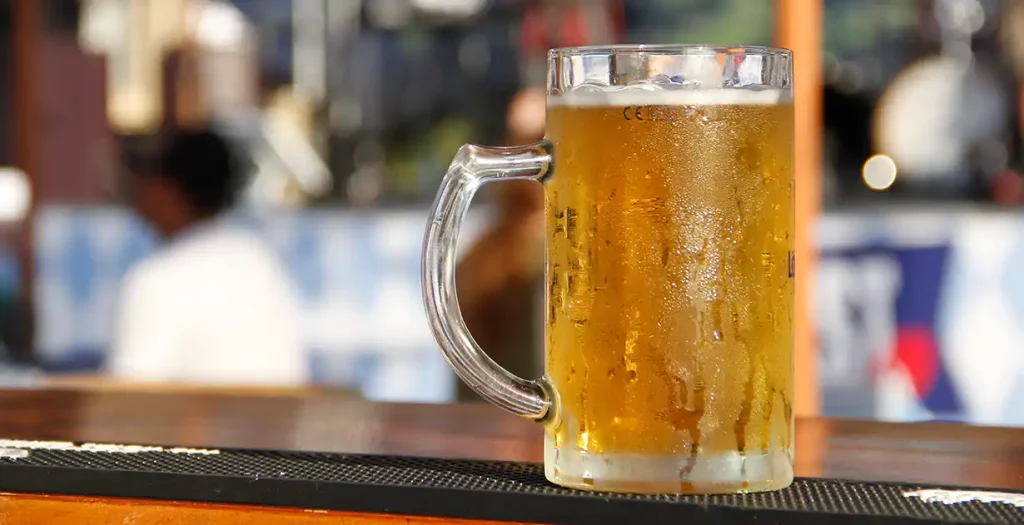 So then comes the question: Where can you find the cheap beer at bars in Oslo? Well to give you the short answer, the cheapest beer you'll probably only find as special offers or promotions. In general a beer in Oslo will on average cost you between 90 and 120 kroner (approx. €9 – €12) depending on where you go. But here's a list of the rumored prices that we have found. We can't give any guarantees that these offers are still valid, but give it a try:
Los Tacos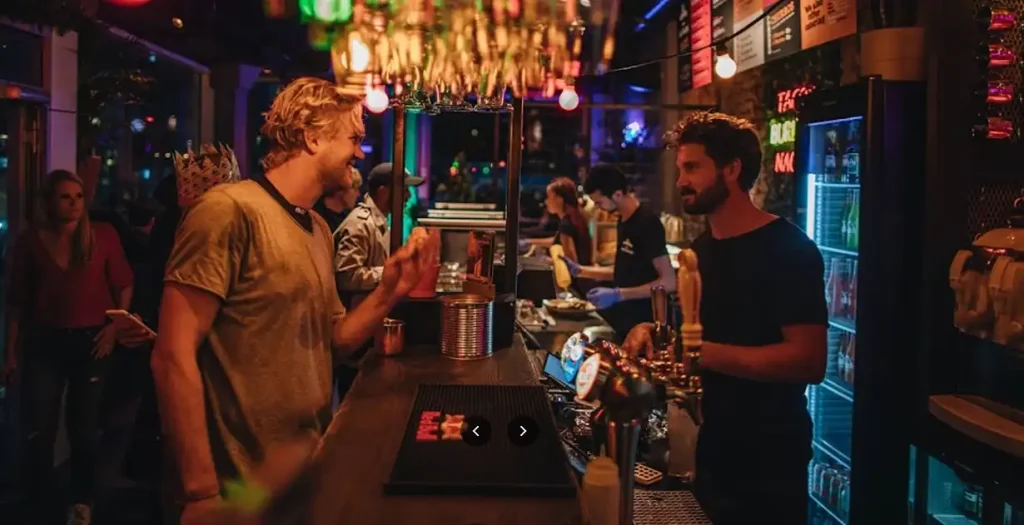 Rumor has it that the tex mex restaurant chain Los Tacos has an offer on wednesdays, where you can get a beer starting at 39 NOK (approx. €4) which is probably the cheapest you will ever find in Oslo.
Radio Løkka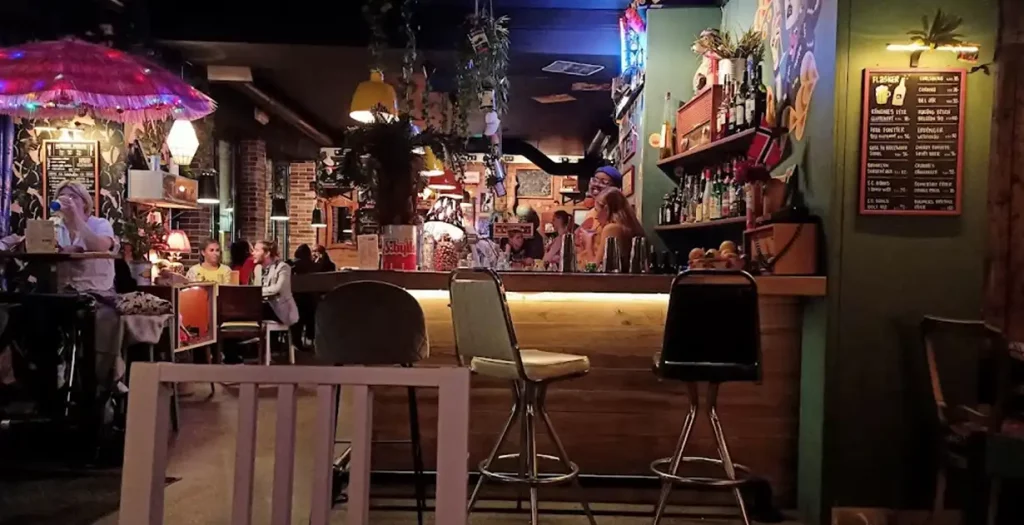 Radio Løkka is a famous retro cocktail bar with a lot of antique and cool stuff to look at. It is located in the heart of "Grünerløkka", and it has been reported that you can get the three first beers (0,4 L) for only 150 NOK (approx €15) which should be equivalent to €5 per beer.
Sandaker Café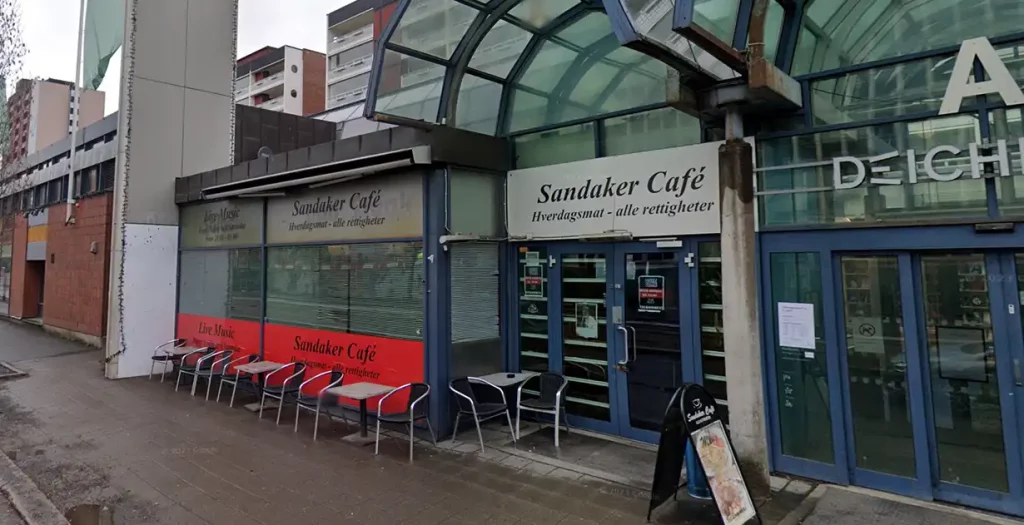 Sandaker Café is probably not the most modern or charming place, and is located a little bit further away from the city core, but very close to the famous river "Akerselva" if you plan to walk down the river to explore the city that way. Presumably they have beer for 59 NOK (approx. €6).
Mastermind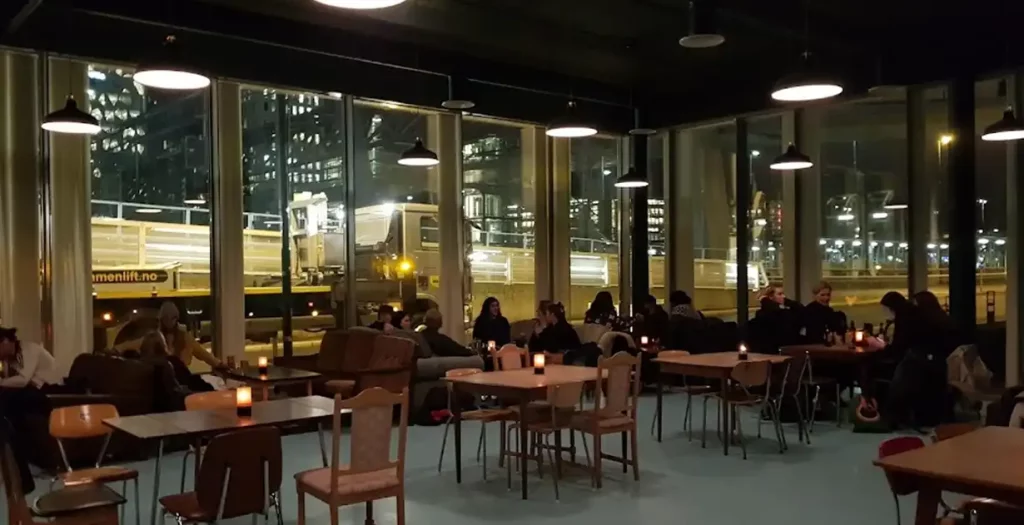 Mastermind located very central in the area of Grønland with views of the modern and newly built-up areas called "Bjørvika" and "Barcode", has a rumoured price of 50 NOK for a beer (approx. 6€). Be aware: Often this place is closed in the month of July due to summer vacations.
Ready to go clubbing?
So now you have been bar to bar and explored a bit of Oslo, and now you want to find a club so you can dance a little bit. If you are used to big venues with several floors and plenty of room, then don't expect this in Oslo. Most venues are small and during late hours they can be very crowded. But there are plenty of places to go, there's always a really good vibe, and if you go early you'll probably skip the lines as well.
Most Norwegians are famous for having their pre-games, or home parties as you can call it, before they head out. Because of this most people tend to go out clubbing very late, around 23:00 (11 pm), and this is around the hour when it starts getting packed, so make sure to find your favorite spot before that hour, and you can easily skip the lines to get in.
A selection of the most central clubs
Since there are too many places that we could mention, we had to randomly choose some of the best ones that are most central:
Oslo Street Food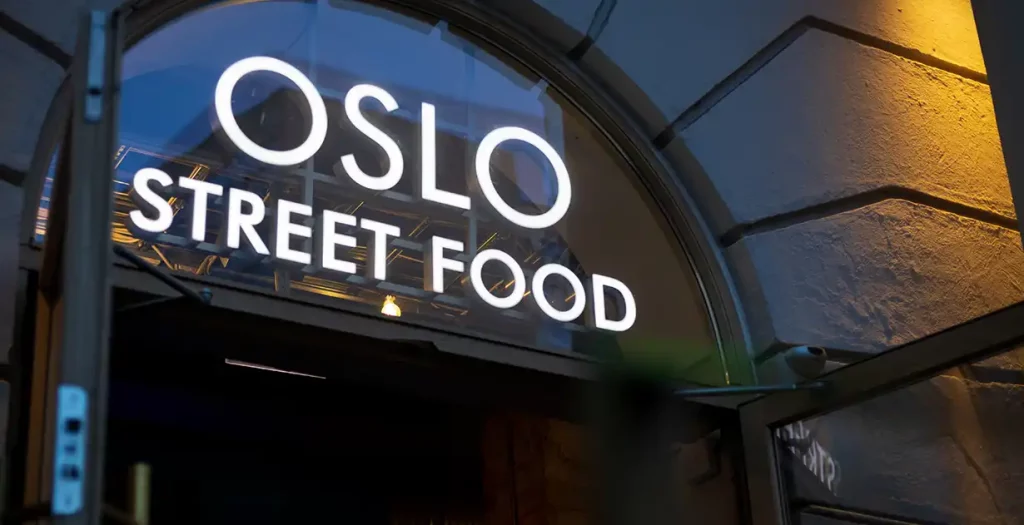 Oslo street food has the most excellent mix of various food from all corners of the world, combined with bars and larger dance floor in the middle. If you're up for a slow start where you can also grab some food, the definitely start your evening here. A popular place for people of all ages.
Youngs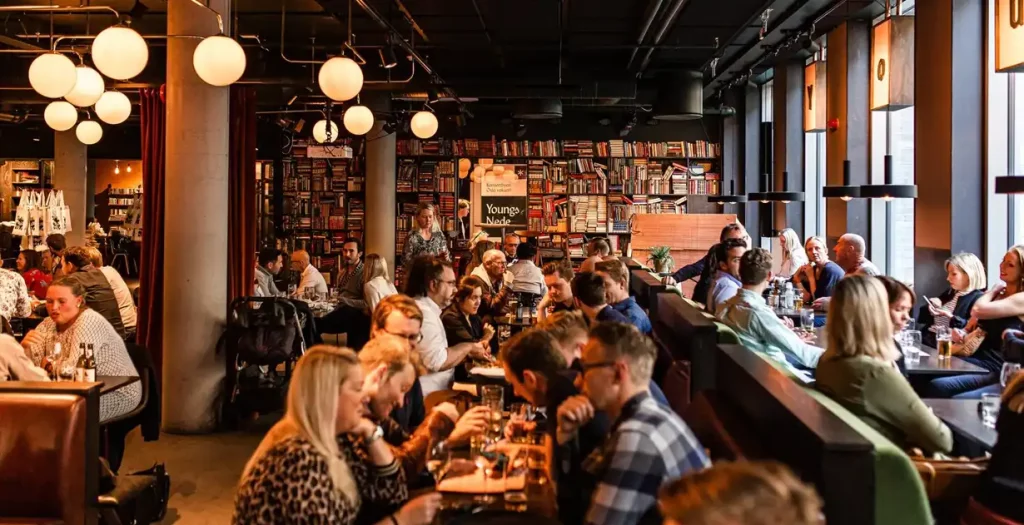 Youngs has it's name from the famous city square called "Youngstorget". It has a nice serving area outside, perfect for hot summer nights. They serve food, drinks and sometimes in the basement they arrange concerts, where there's also a big dance floor. In this place you'll find a mixed crowd between young and old.
Jaeger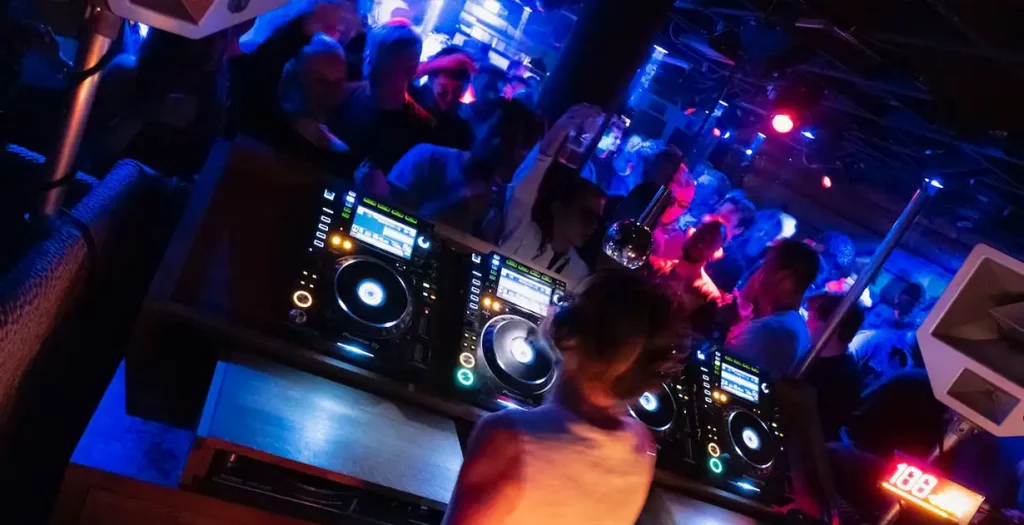 Jaeger is usually super crowded, and it's pretty famous for usually having a DJ playing every night, everything from the local ensemble to bigger stars. Also in the area of "Youngstorget".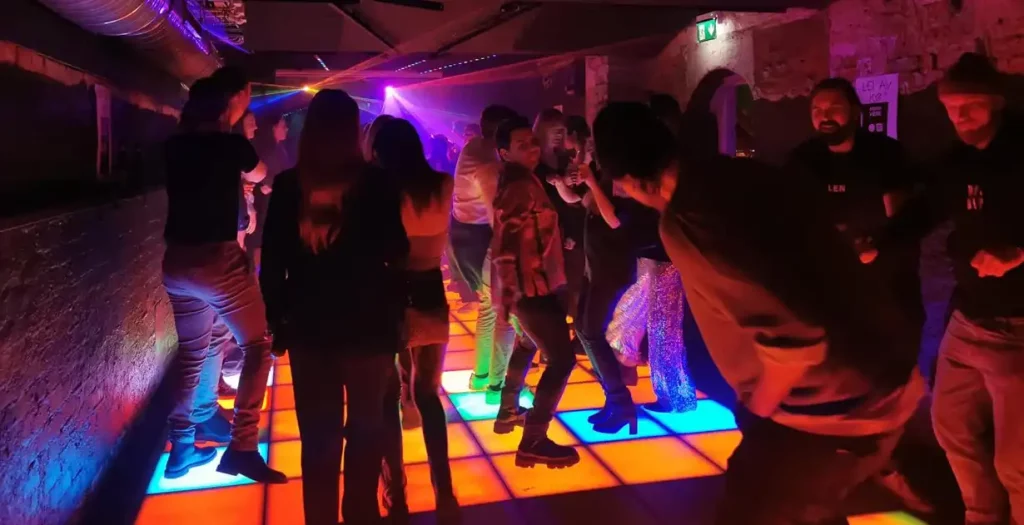 Storgata 26 has the most epic dancefloor consisting of blocks that can change into any color. A real 80's dance floor. This place is very popular and is often visited by famous DJ's from all over Europe where they'll play anything from funky disco to house music. Sometimes there might be a cover charge to get inside of up to 150 NOK (approx. €15).
Brød og Sirkus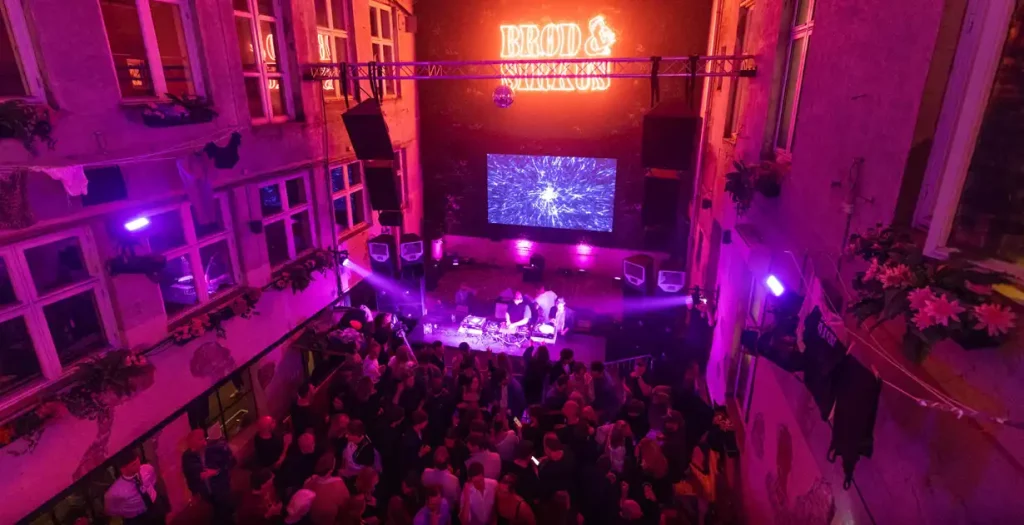 Brød og Sirkus is one of the bigger venues. Super casual, two floors, several bars. And what used to be just a street alley, now has a roof over it and is actually the first room you'll enter, where you'll find the main bar, the dance floor and even a stage. This place is famous for regularly hosting cute little events like bingo, quizzes, and other fun stuff.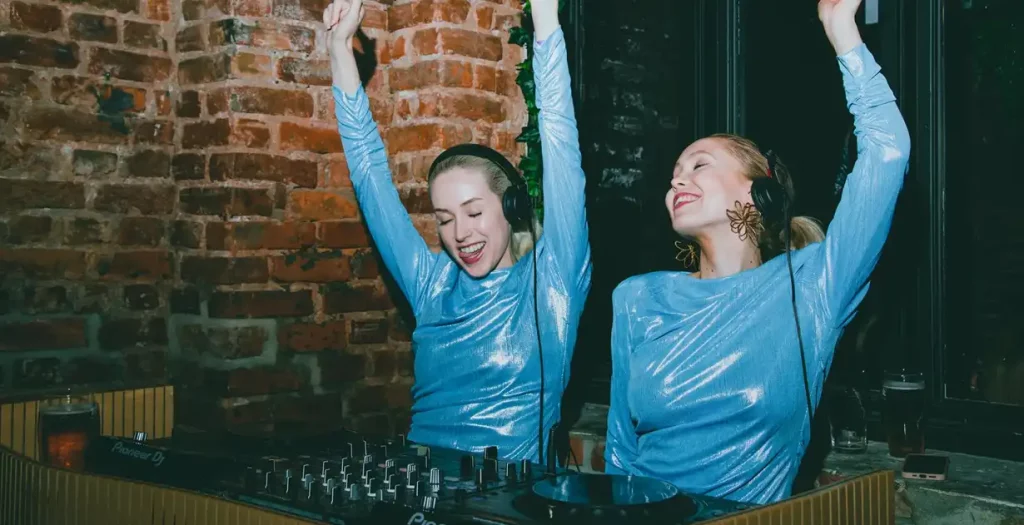 Pakkhuset Oslo has a pretty decent dance floor, situated just one block away from K7 Hotel Oslo in the "Kvadraturen" area of downtown Oslo.
Prefer walking distance? Then come stay with us
If you are like us and prefer walking distance to restaurants, bars, clubs and other attractions in Oslo, then you should come stay with us. K7 Hotel Oslo is located in the very downtown of Oslo, where most things are just a 10-15 minute walk away from your hotel.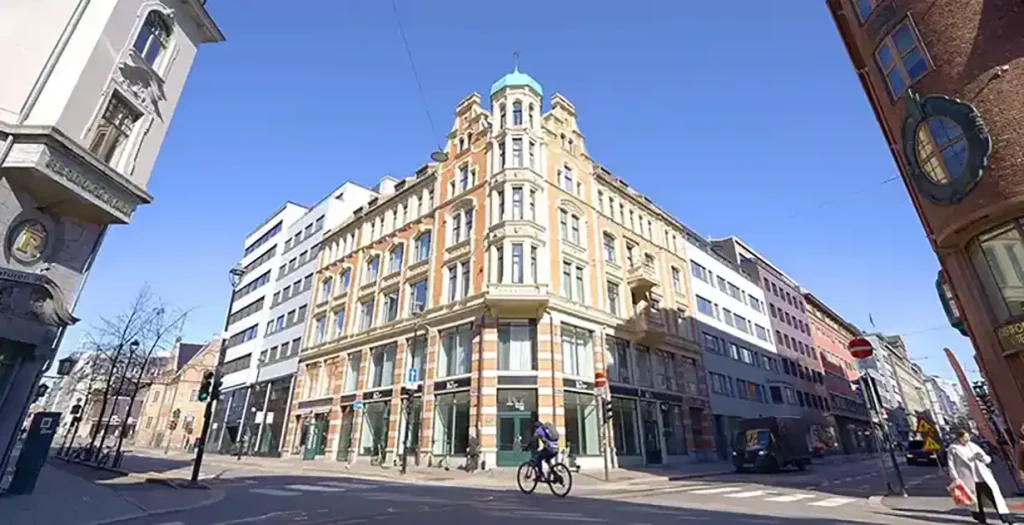 K7 Hotel Oslo also offers dorms for backpackers and budget travelers, just like a hostel. We have several dorms where you'll get a bunk bed, clean sheets, towels and more. Read more about our dorms by clicking here.
Click here to read more about our room types and to book a room.