When traveling on a budget, usually the biggest concern is cost of accommodation. While looking for something cheap, you also want to be sure the standard is good and comfortable. Let us show you why K7 Hotel is the best hostel alternative in Oslo.
Exploring Oslo on a budget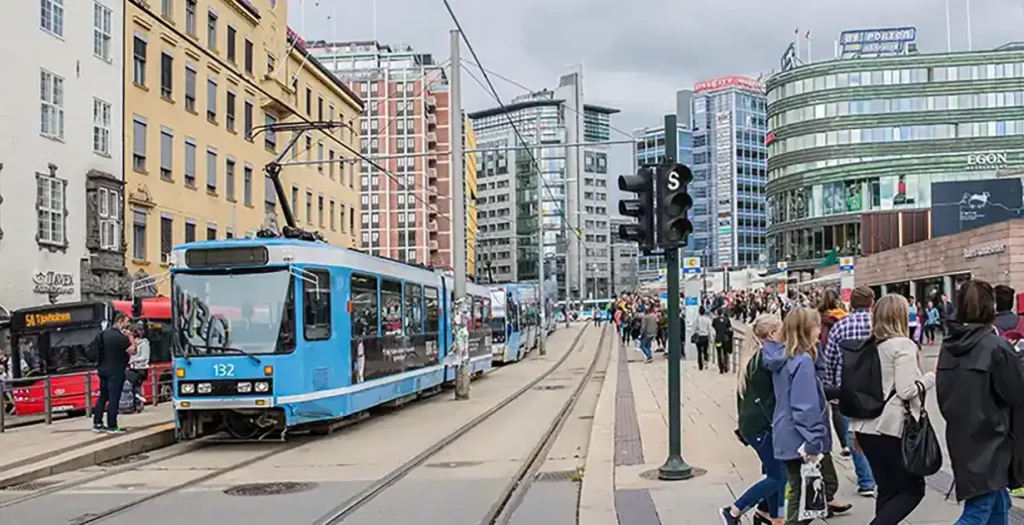 Oslo is a beautiful city with a rich history and a good mix of old and modern architecture. A lot of the sights worth seeing are easily reachable from the city center, usually by walking. If walking is too far then the city has an enormous network of public transportation, so you can go by bus, train, tram, subway, ferry, scooters, taxis, uber, bolt, you name it they have it. Most sights outside of the city core are usually maximum 15 minutes away by any means of transportation.
Finding the perfect accommodation in Oslo
When searching for accommodation in Oslo, there are various methods to find availability and compare prices. Budget travelers often rely on websites that compare prices across different hostels and hotels. However, you should also make sure to visit the webpage for the specific hotel or hostel you're looking at. You might be surprised. Sometimes it might even be cheaper. We at K7 Hotel Oslo try to be as transparent as possible and we encourage you to check for prices at our home page k7hotel.com.
K7 Hotel Oslo's unique "Dorms"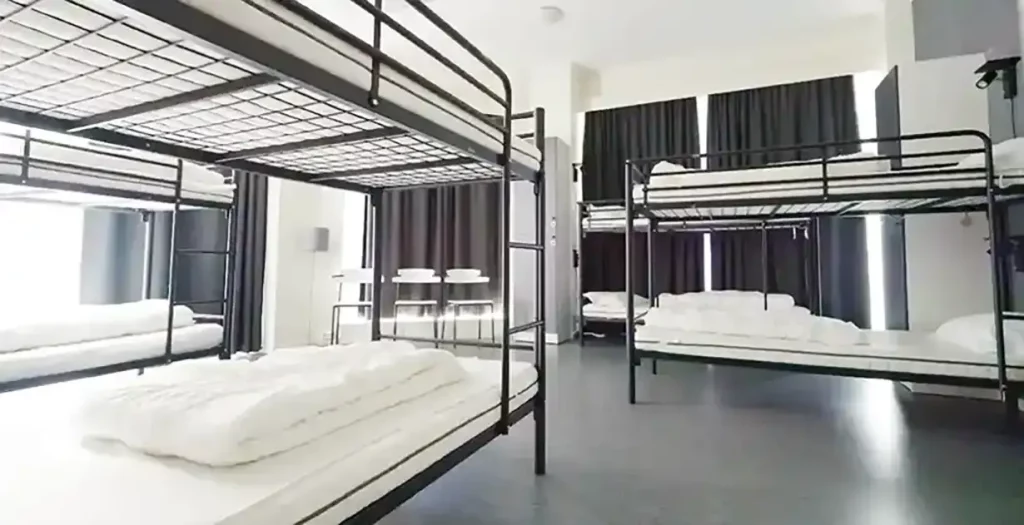 Compared to many other European cities, Oslo does not have that many hostels or alternatives for backpackers. And the standard of the rooms and services varies a lot. This is one of the reasons why K7 Hotel Oslo has introduced it's own alternative to a hostel.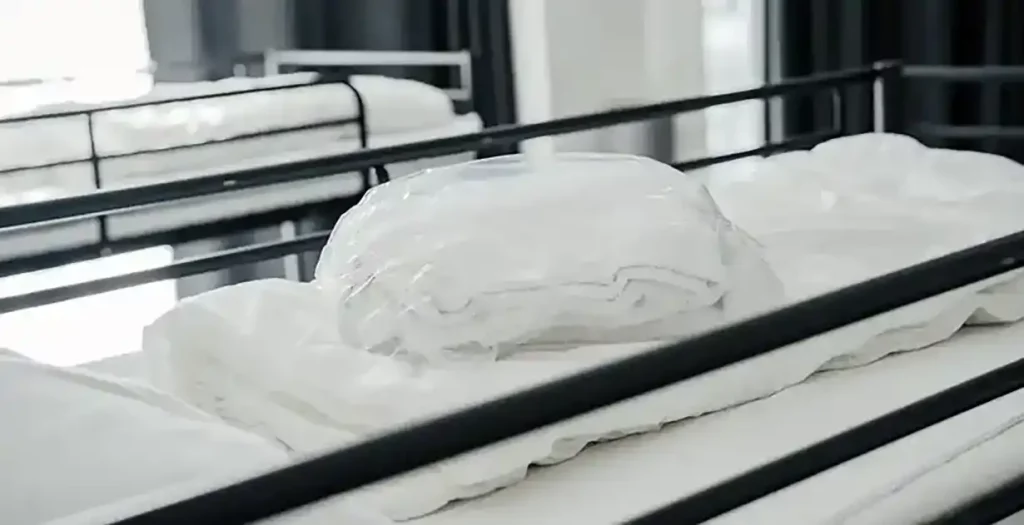 We simply call it "Dorms". It's literally the same as a hostel, where some of our bigger rooms have been converted to dorms, with multiple bunk beds and lockers.
Amenities and services for dorm guests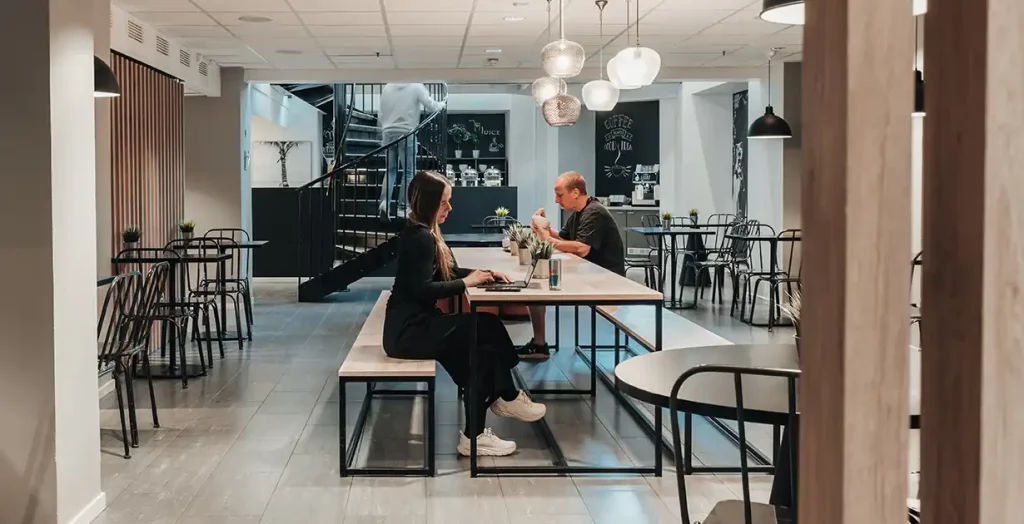 All dorm guests have access to a TV lounge downstairs from the lobby. Down here is also a guest kitchen where you can prepare a snack of your own whenever it suits you. There's also plenty of spots where you can sit down and relax or grab a bite.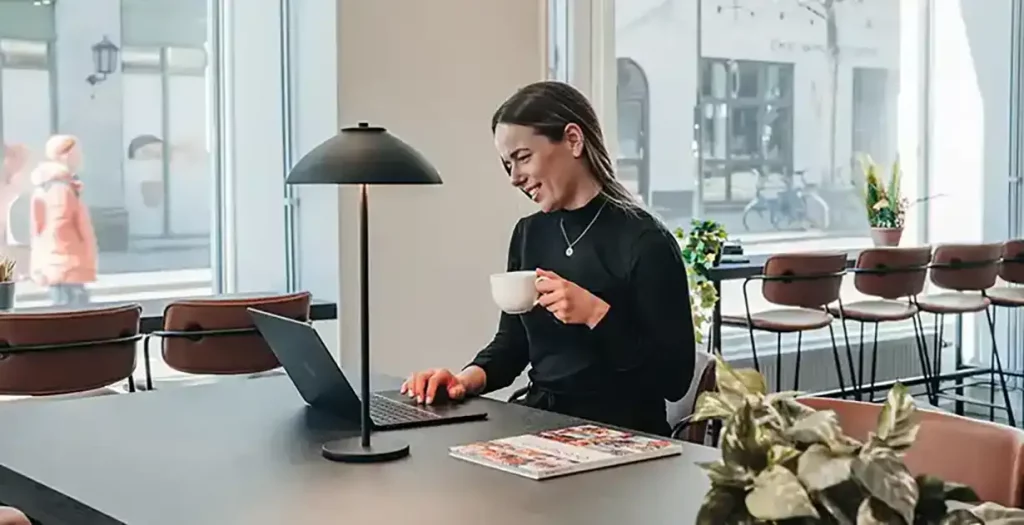 Wether you're a digital nomad that needs to work on a project on your workation, or you and your travel buddies need to plan where to go sightseeing, K7 Hotel Oslo has the right space for you.
And remember you can also opt-in to our simple breakfast that is served every morning in the same area.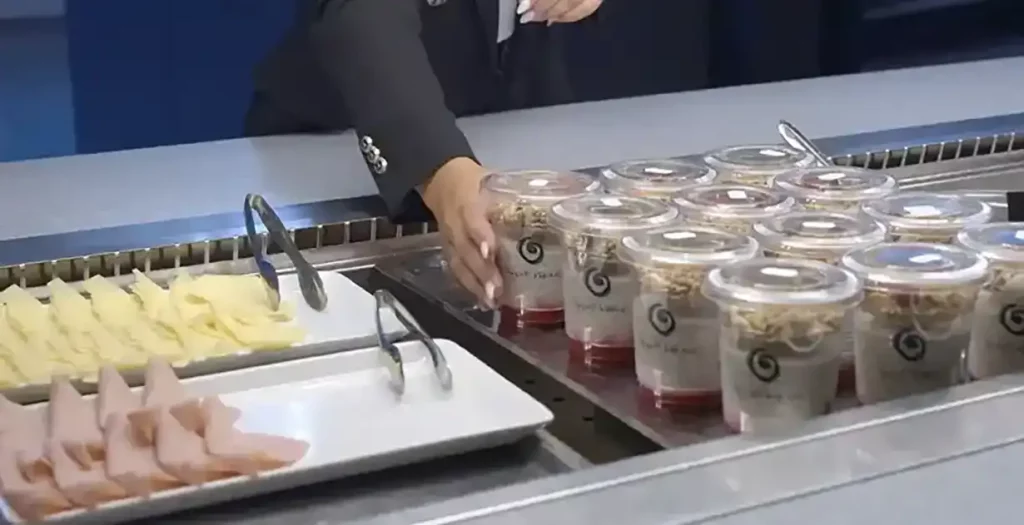 What we serve can vary, but we often have cereals, milk, juices, bread, cheese, meat, yoghurt, and often pastries like cinnamon buns, croissants and more.
Experience the best and most central hostel alternative
So, instead of booking a normal hostel, why not go for a bunk bed in one of our dorms and enjoy the experience of staying at a centrally located hotel? The hotel is right in the middle of "Kvadraturen" which is just around the corner of the parliament (Stortinget) and Oslo City Hall.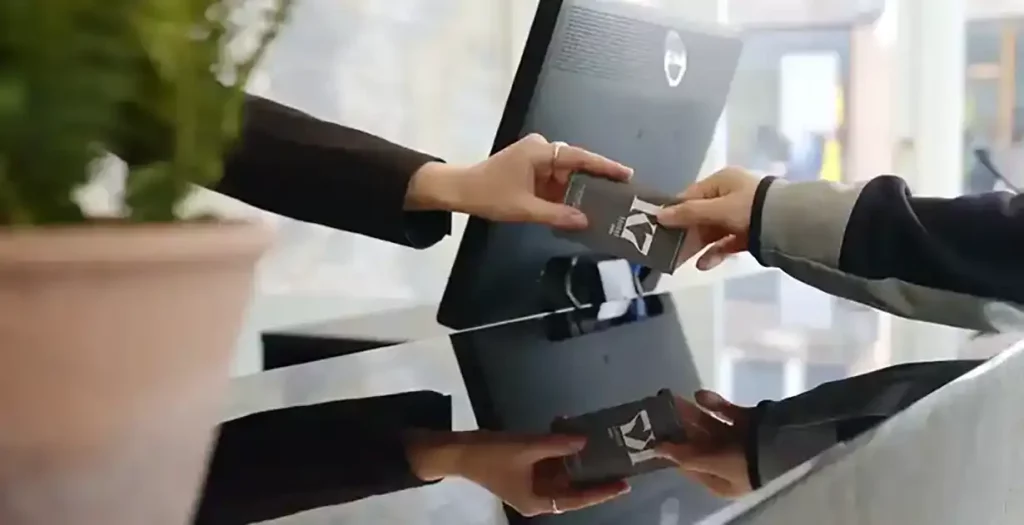 We welcome you to K7 Hotel Oslo, a modern and centrally located hotel and hostel downtown in Oslo, the capital city of Norway. Click here to book your stay now.