Great service
is our priority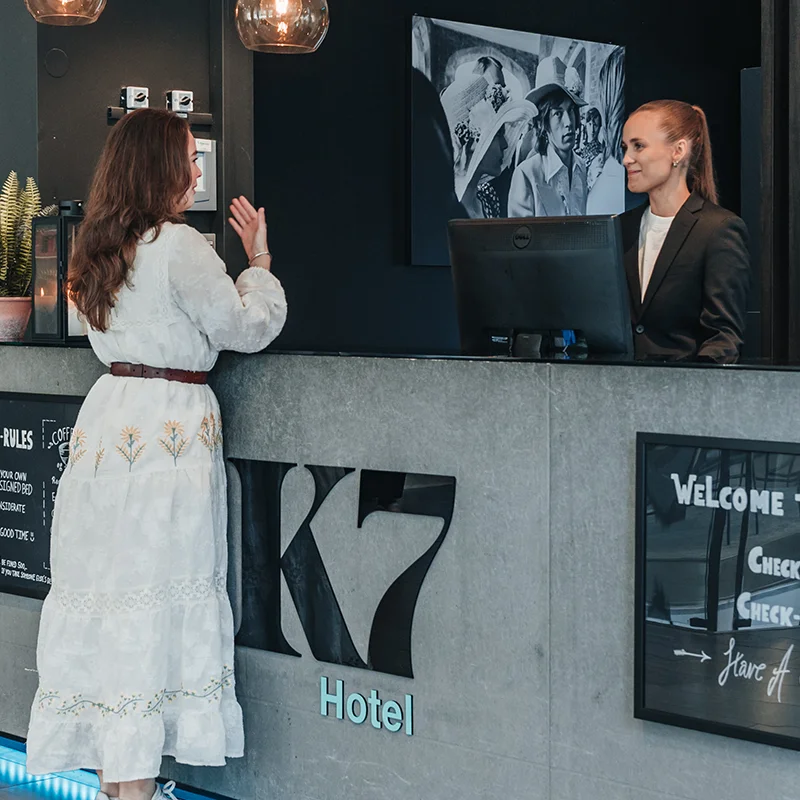 24/7 Reception
The hotel has a 24 hour front desk.
Luggage room
You will find a spacious luggage room adjacent to the lobby. The luggage is placed there on your own risk.
Free WiFi
There is free WIFI throughout the hotel. The hotel recently upgraded to the 1000 mb line.
Laundry room
The hotel has a self-service laundry where you can wash and dry your clothes. Coins for the washer are bought in the reception.
Cosy TV lounge
Downstairs you will find a TV lounge where you can watch TV with your friends.
Central location
The hotel is located in Kongens gate 7 in the middle of Kvadraturen just behind Akershus Fortress. Short distance to all sights.
Breakfast
In K7 Hotel Oslo you can include a bakery style breakfast with different sandwiches, pastries, yoghurt, granola, müsli, and great coffee for a little additional payment. Just include it online while booking or you can ask at the reception. Moreover, we have amazing orange juice!
Additionally, we have a guest kitchen where you can make your own breakfast or eat ours. It is fully equipped with two fridges, oven, and microwave.
Everything for a wonderful life in the center of Oslo!