From pulsating dance floors to exclusive VIP areas, clubs in Oslo provide an unforgettable experience for every party enthusiast. Dive into Oslo's electric nightlife with our guide to the best clubs in Oslo. And save your taxi-money, they're all within walking distance from our hotel, K7 Hotel Oslo. So you already know where to stay now.
1. Storgata 26 – Put your funky dance shoes on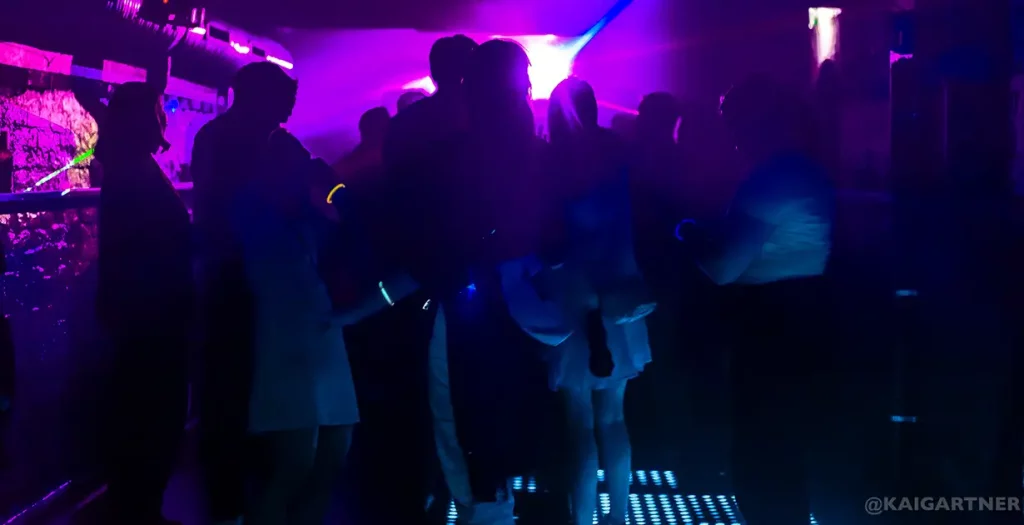 Storgata 26 is a club open on fridays and saturdays. They often have DJs from all over Europe who play everything from funky disco to house. The club has a live dance floor and Oslos coolest neon lights. There's also an open backyard. If you want a late night snack, you could also stop by Cafe Birdcall which serves fried chicken, mac'n cheese and dirty fries.
Address: Storgata 26, 0184 Oslo
Distance from K7 Hotel Oslo: 850 meters (11 minutes walk)
2. Brød og sirkus – Your favorite neighborhood club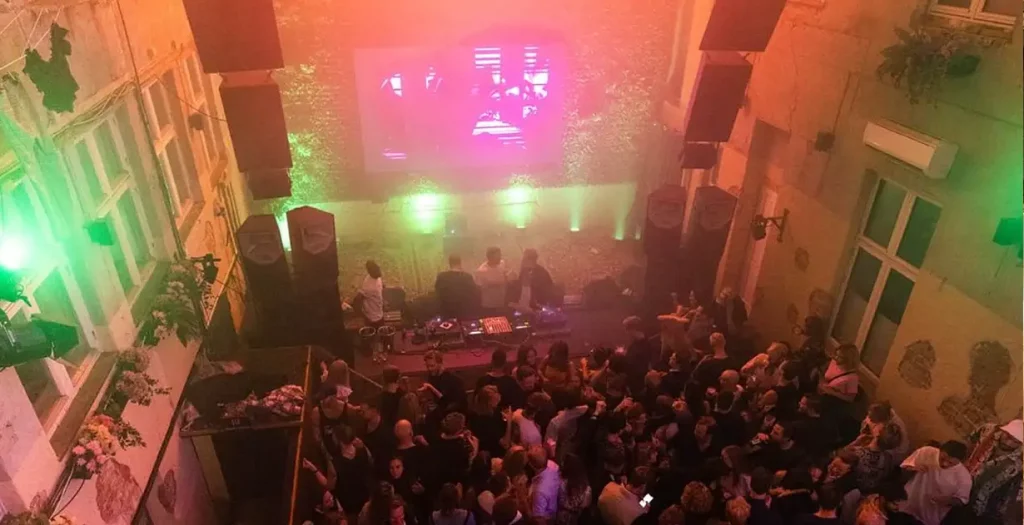 At Brød og Sirkus you can drink, chat and be entertained. The bar offers ice-cold refreshments and every evening at 19.00 there is a fun event that you can take part in – if you want. What used to be a backyard alley in between two buildings, now has a roof and is the first room you'll enter. The venue has plenty of room for dancing, talking or just enjoying a few drinks into the late night. And there are several bars and areas to sit.
Address: Tordenskiolds gate 3, 0160 Oslo
Distance from K7 Hotel Oslo: 650 meters (9 minutes walk)
3. Oslo Street Food – Food, drinks, dance and lots of fun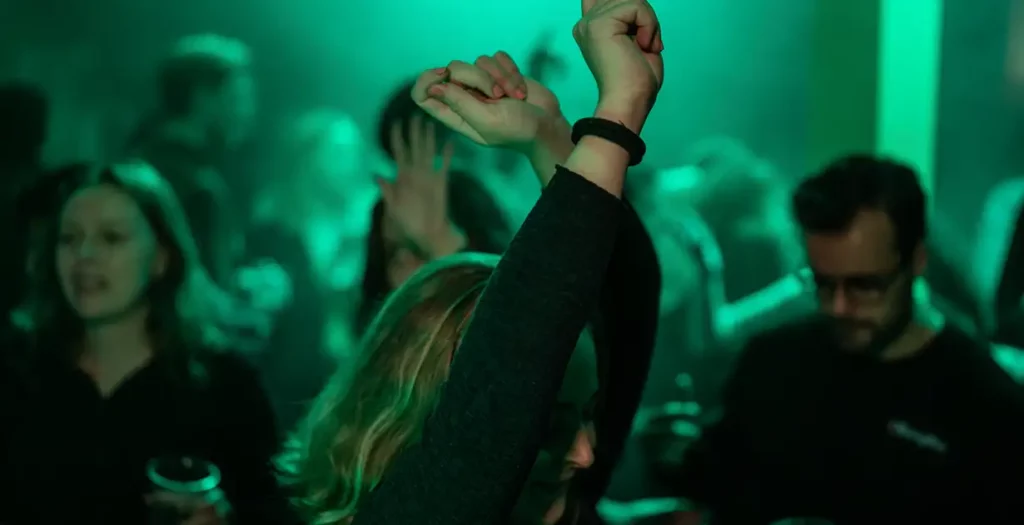 Located in the heart of Oslo, you'll find Oslo Street Food which is a bustling food hall offering diverse street food from all corners of the world. Every Friday and Saturday from 23:00, the venue transforms into a lively nightclub featuring one of the city's best dance floors, situated where a swimming pool once was back in the day (Torggata bad). DJs ignite the spirit of up to 900 dance-enthusiasts, while select food stalls remain open well into the early hours.
Address: Torggata 16, 0181 Oslo
Distance from K7 Hotel Oslo: 900 meters (13 minutes walk)
4. Youngs Oslo – Central and popular club and restaurant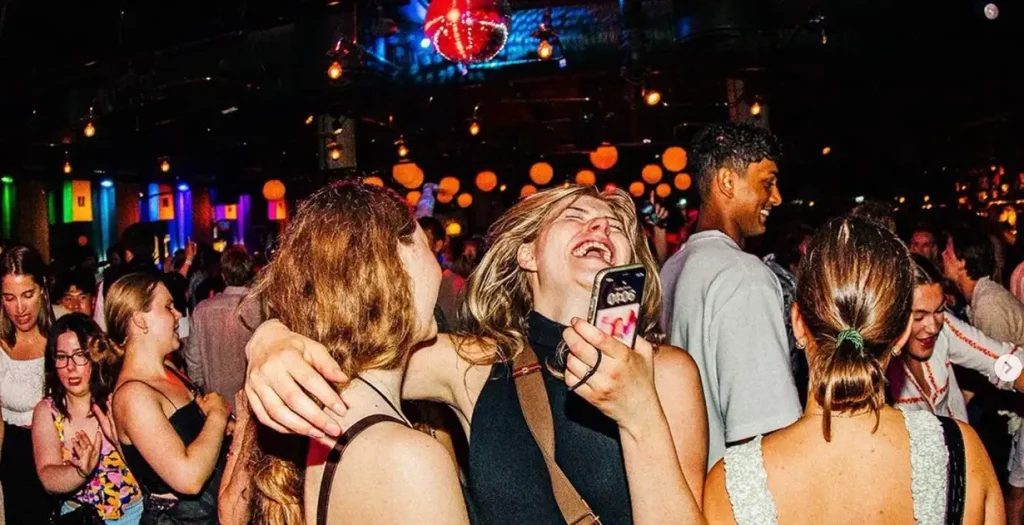 At Youngs Oslo you'll find it all: food and drink upstairs, club and concerts downstairs. The menu is varied and the restaurant has good reviews. Fridays and saturdays the party starts downstairs in the club. Here's a big dance floor and a scene. They often arrange concerts, so make sure you check the program on their website to see what's up this weekend.
Address: Youngstorget 3, 0181 Oslo
Distance from K7 Hotel Oslo: 750 meters (11 minutes walk)
5. Mabou – Small and cozy dance club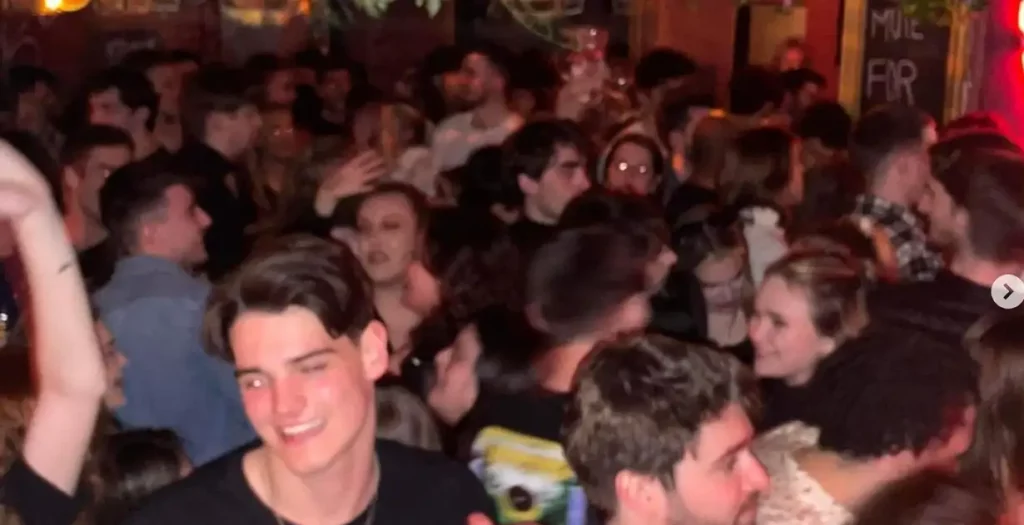 Mabou is not the biggest club, but the energy in here will have you dance all night. This bar is usually open thursday through saturday. The place has a mixed crowd ranging from mostly young students up to people in their mid 20s. If you like music and you like to dance, this is the place for you. The playlists range from top 90s and 00s to modern day music. It probably won't disappoint you.
Address: Hegdehaugsveien 25, 0352 Oslo
Distance from K7 Hotel Oslo: 1,8 kilometers (26 minutes walk)
Stay central and enjoy walking distances
All the clubs mentioned above are within walking distance if you stay at K7 Hotel Oslo. Our hotel has a range of different room types for all type of people.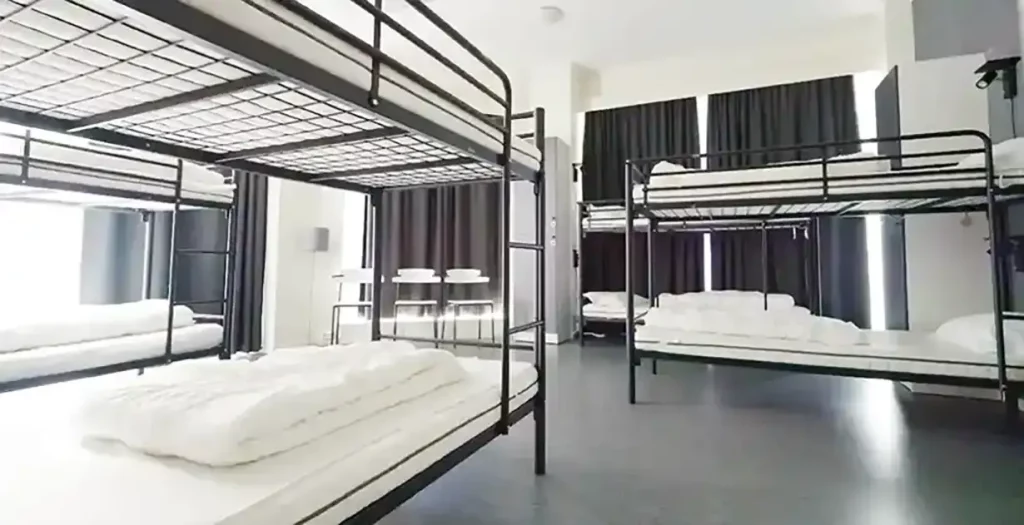 If you are a budget traveller, backpacker or digital nomad, you can book a bunk bed in one of our dorms. Just like a hostel. Already convinced? Book your bunk bed now.
Or if you prefer more privacy book an economy or standard queen room. We even have family rooms with a double bed and bunk bed for the kids. But if you're reading this article about the best clubs in Oslo, you're probably not going to Oslo for a family vacation, are you?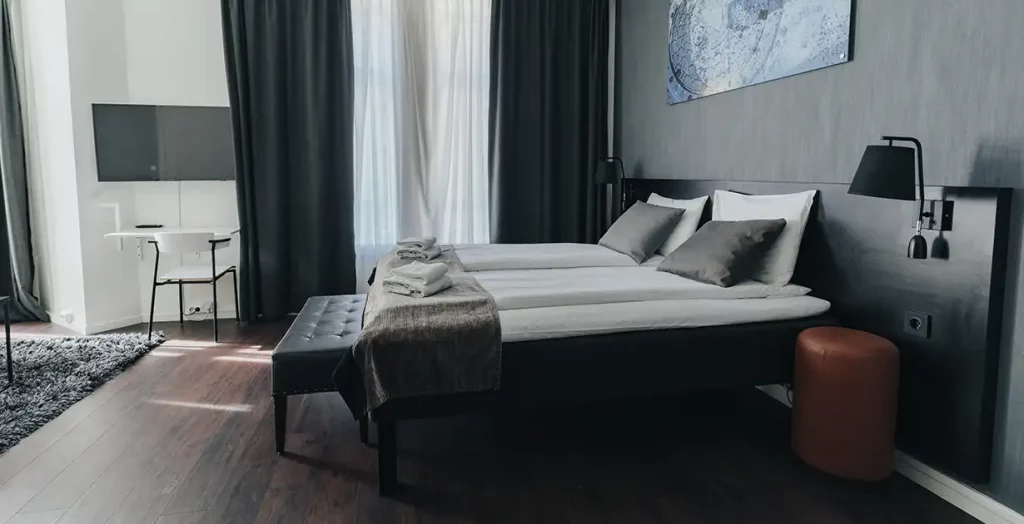 Book your stay here. We're looking forward to welcoming you to our central hotel and hostel in Oslo city with a walking distance to the best clubs in Oslo. Welcome to K7 Hotel Oslo.