Wanna get a taste of Oslo? Go for the gastronomic experience. Here's our top 10 recommendations for restaurants in downtown Oslo city. All restaurants are comfortably within walking distance from K7 Hotel Oslo, ranging from a 5 minute walk to a maximum of 20 minute walk. Bon Appétit!
1. Arno Ristorante – Authentic italian cuisine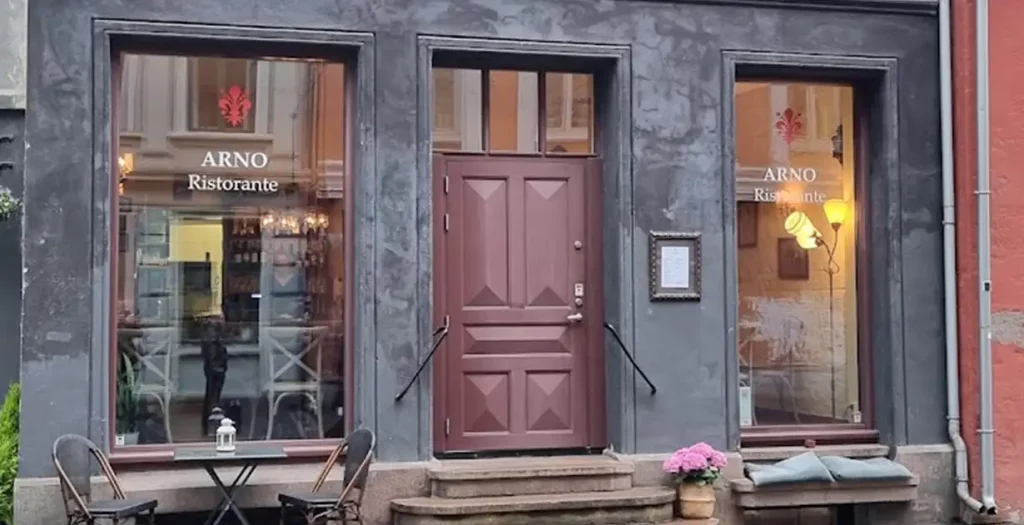 For those longing for authentic Italian cuisine, Arno Ristorante is a must. From juicy T-bone steaks, to ravioli and their signature italian pasta, this restaurant serves Italian delicacies in pleasant surroundings and a pittoresque neighbourhood called Fredensborg. Don't forget their authentic Tiramisù for a sweet ending! To secure a place, book a table in advance on the website.
Website: arnoristorante.no
Address: Fredensborgveien 30B, 0177 Oslo
2. Der Peppern Gror – A tribute to Punjab cuisine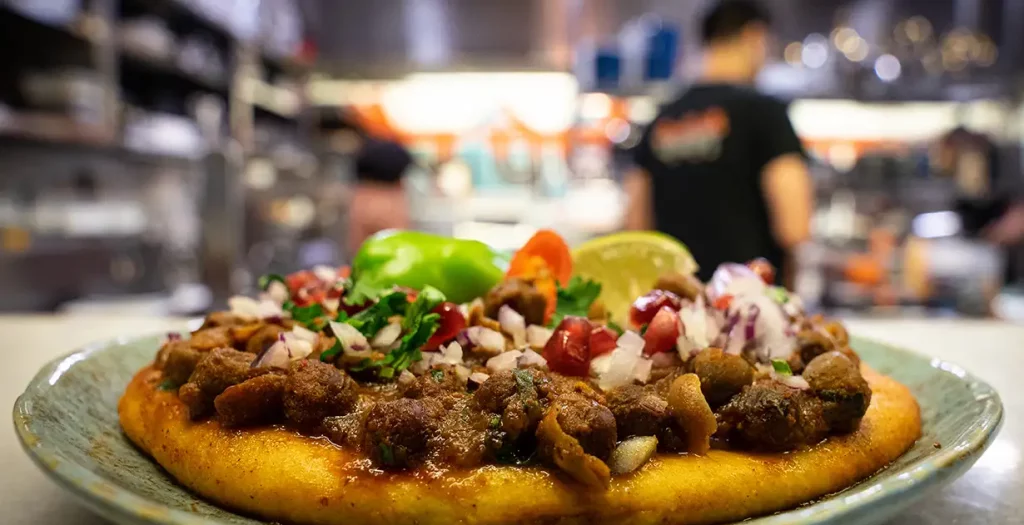 Just a short walk from K7 Hotel Oslo, the restaurant Der Peppern Gror gives you a unique taste of India in the middle of Oslo. From their juicy chicken to Gol gappe and other unique curry dishes, this place is a tribute to the migrant workers who came to Norway from Punjab in the 70s. Check out their website for table reservations and takeaway.
Website: derpepperngror.no
Address: Fritjof Nansens plass 7, 0160 Oslo
3. Den glade gris – Tasty dishes with slow-cooking method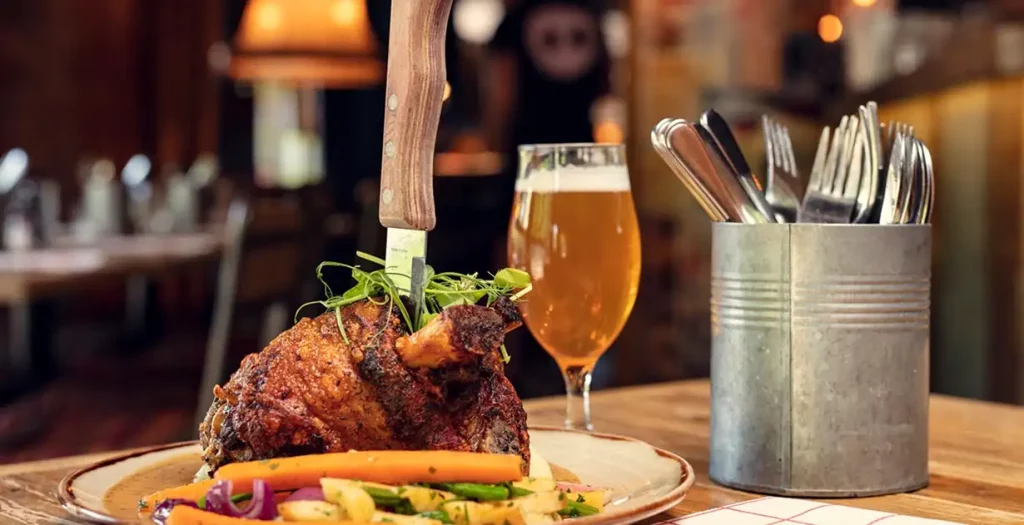 For a truly different dining experience, try Den Glade Gris. From long-grilled pork knuckle to their famous pulled pork with bacon, the slow-cooking method guarantees tasty dishes. Conveniently located just a a short five minute walk away from the National Theatre (Nationaltheateret).
Website: dengladegris.no
Address: St. Olavs Gate 33, 0166 Oslo
4. Hrimnir Ramen – Japanese Ramen with a Nordic twist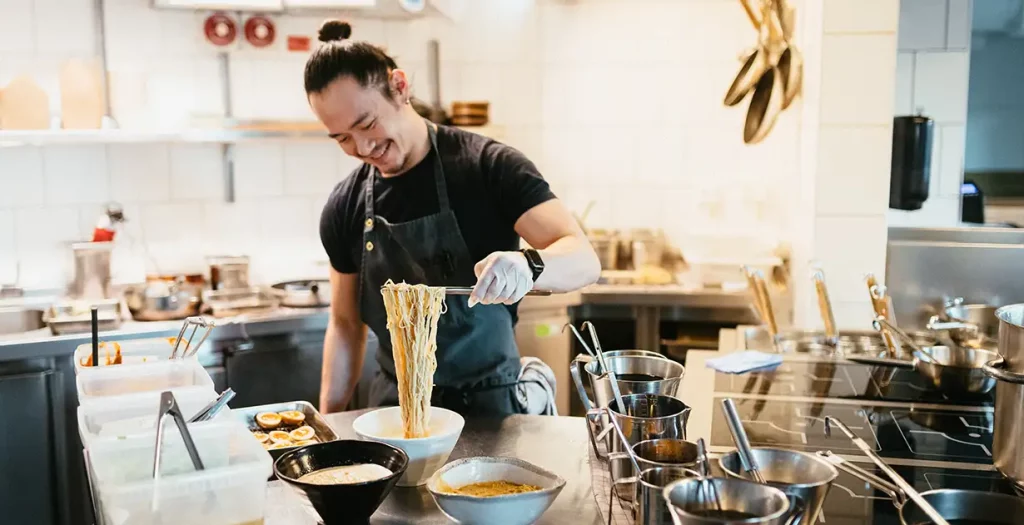 Hrimnir Ramen brings the best of Japanese traditions, with a Nordic twist. Experience rich flavor from homemade sauces, ferments and noodles, while immersing yourself in the world of smoking, fermentation and grilling. Book a table via the website for this unique dining experience.
Website: hrimnir-ramen.no
Address: Maridalsveien 9A, 0178 Oslo
5. Klosteret Restaurant – A classical and rustic French inspired food experience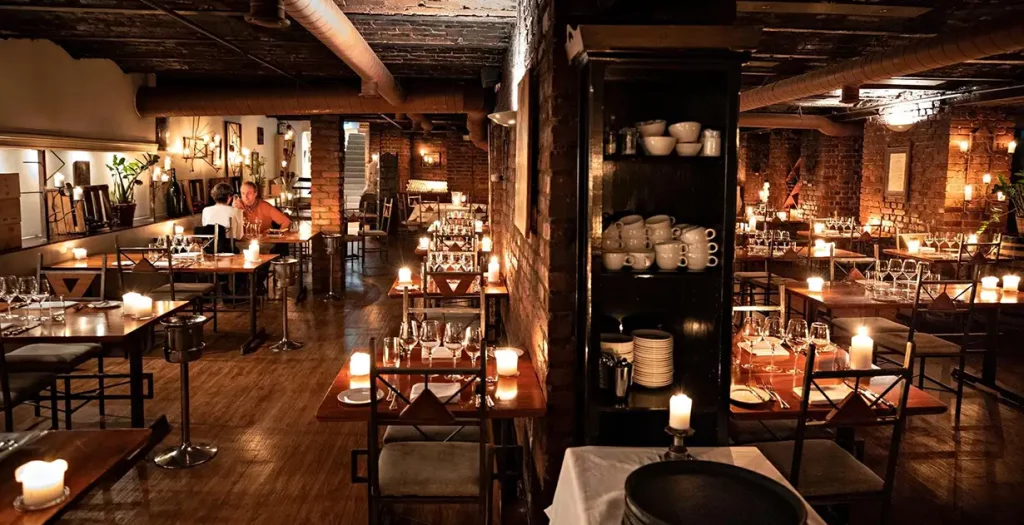 Step into an atmospheric cellar filled with candles at Klosteret Restaurant. In here, both gourmet food and wine are served in a relaxing atmosphere, perfect for any occasion. The menu is constantly changing, so take a look at the website for today's selection.
Website: klosteret.no
Address: Fredensborgveien 13, 0177 Oslo
6. Louise Restaurant & Bar – A maritime dining experience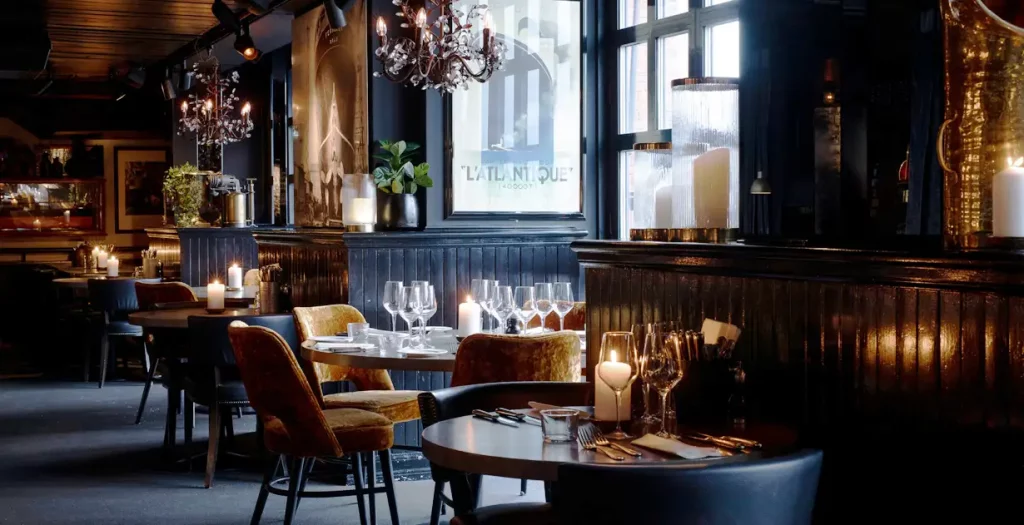 By the harbor and the famous Aker Brygge you will find Louise Restaurant & Bar, where a maritime atmosphere meets delicious Norwegian seafood dishes. Here you can enjoy everything from caviar, oysters, a variety of shellfish, soups and even sandwhiches, while taking in the view of the Oslo Fjord.
Website: restaurantlouise.no
Address: Stranden 3, 0250 Oslo
7. Feniqia – Libanese fine dining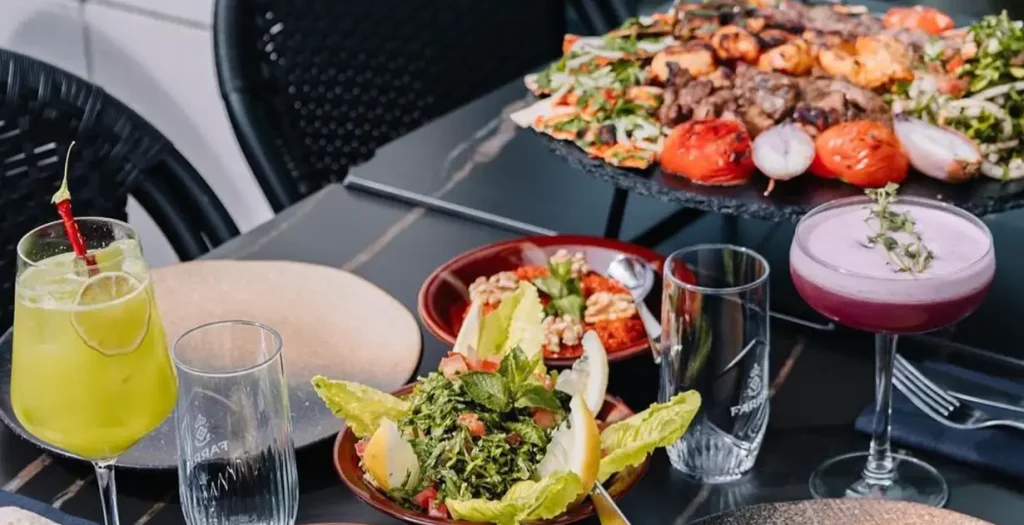 For a real taste of Lebanon, visit Feniqia. The restaurant is a perfect blend of Middle Eastern, Eastern and European culinary arts, offering dishes such as meze, shish kefta and classic zataar bread.
Website: feniqia.no
Address: Rostockgata 66, 0194 Oslo
8. The salmon – A restaurant with a tiny museum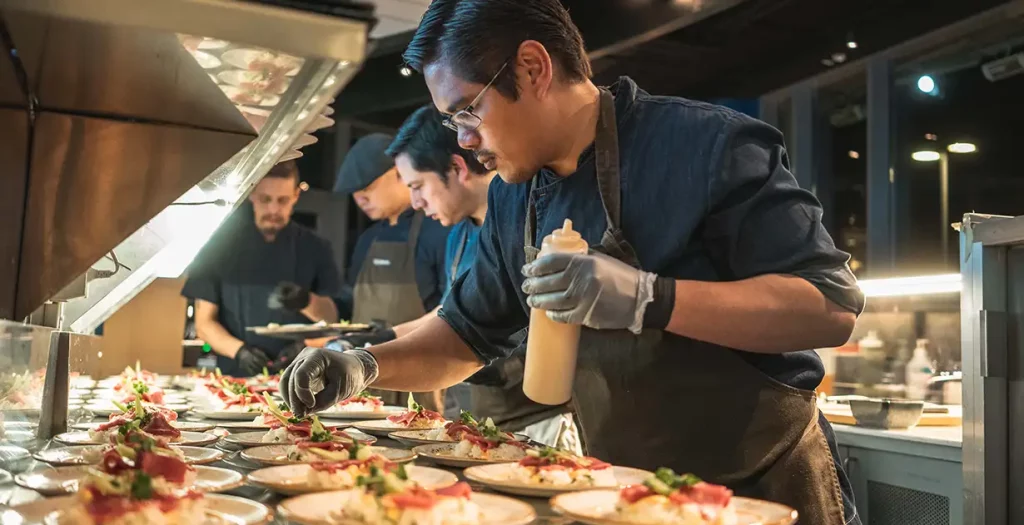 At The Salmon you can learn about Norway's salmon industry while tasting the best of Norwegian seafood, from smoked salmon to sushi. In the summer, you can enjoy your meal outdoors with a fantastic view of the Oslo fjord.
Website: thesalmon.no
Address: Strandpromenaden 11, 0252 Oslo
9. Avalon – Mediterranean traditions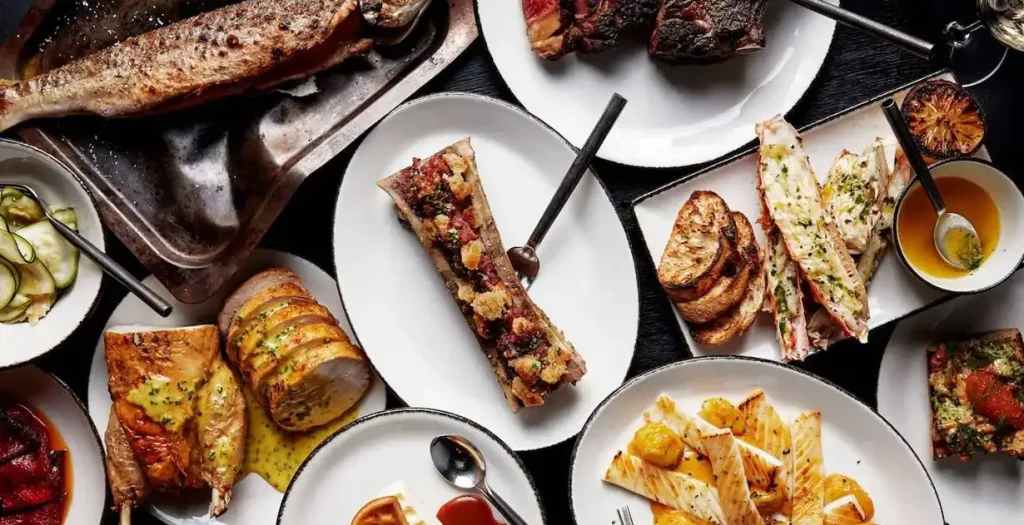 Avalon takes you on a journey around the Mediterranean, with dishes inspired by several European traditions. Share a meal with friends and family with dishes such as dry-aged beef and grilled bone.
Website: avalon-oslo.no
Address: Munkedamsveien 31, 0251 Oslo
10. Hot Temper – Nashville-inspired chicken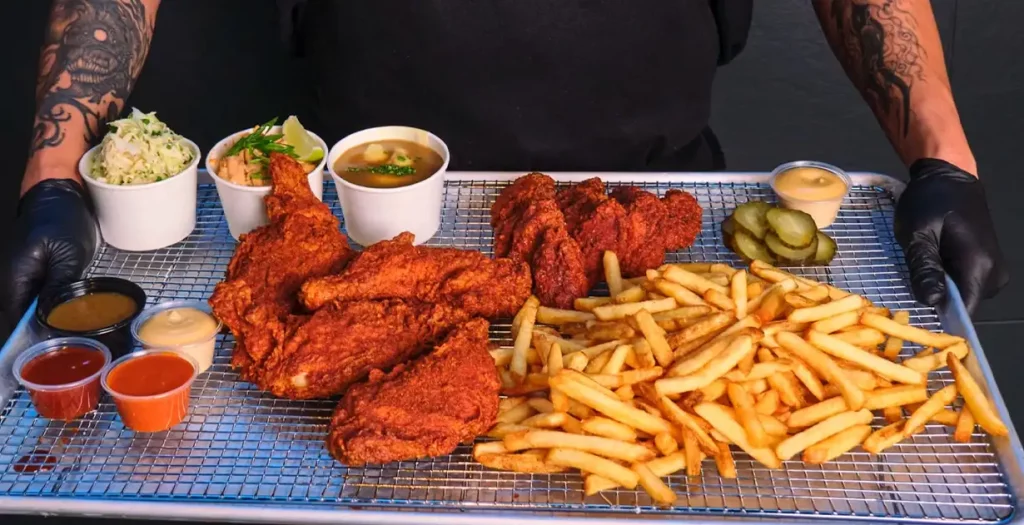 Hot Temper offers Nashville-inspired chicken in Oslo. With crispy, tasty dishes such as wings and burgers and an ample selection of dips. Here you will also be served both beer and wine if you wish.
Website: hottemper.no
Address: Nordre gate 24, 0551 Oslo
Restaurants in Oslo to please every taste
As you can see, Oslo undoubtedly has a vibrant and diverse food scene. From fresh seafood delicacies to rustic Norwegian traditions, and to exotic elements from around the world, there is no doubt that the city has something for every taste.
Enjoy short walking distances – stay central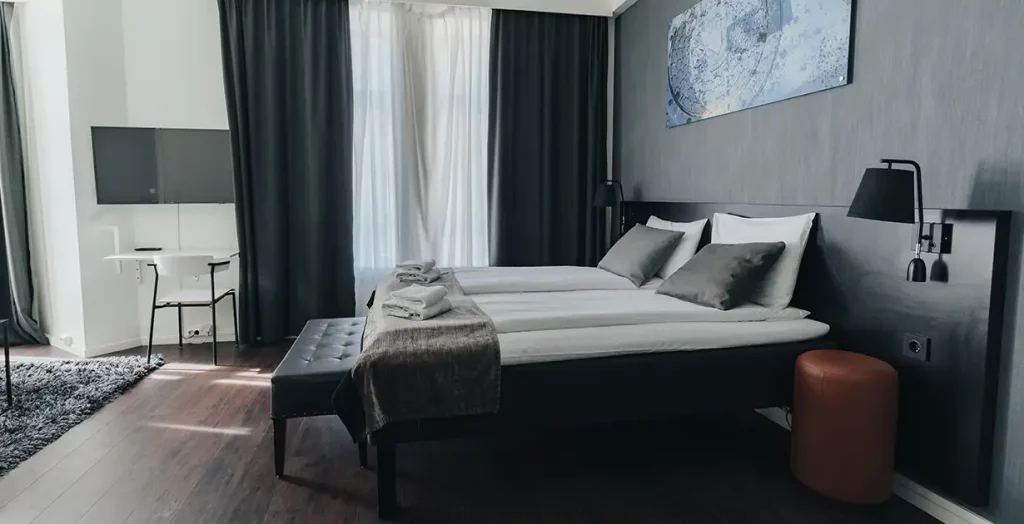 With K7 Hotel Oslo as your base, all of the restaurants mentioned are between 5 minutes and maximum 20 minutes walk away. By booking a room or a dorm bunk bed here, you have an excellent opportunity to explore the city's culinary offerings without having to travel far or pay for transportation. Whether you're a tourist looking for the ultimate foodie experience in Oslo, or a long-term traveling backpacker looking for your next favorite spot, these restaurants are the perfect places to start.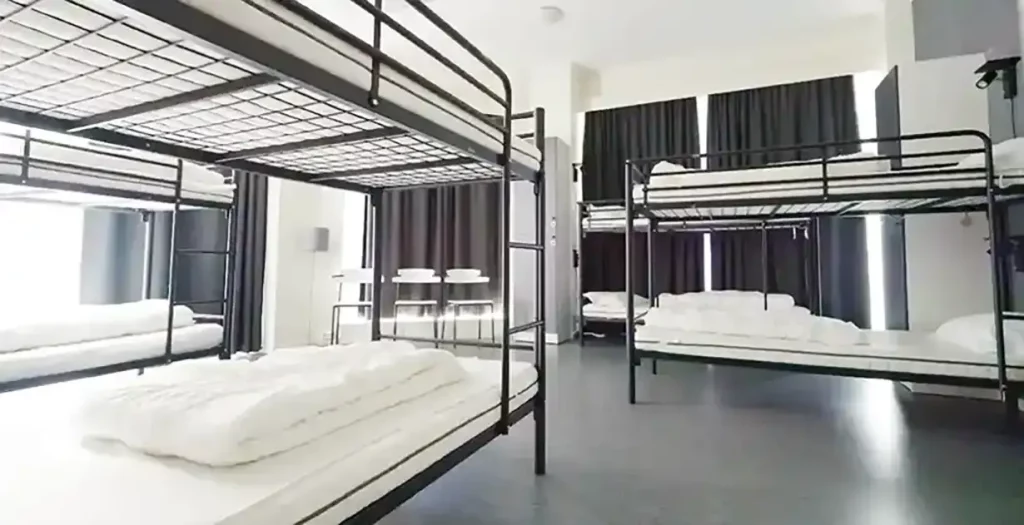 Are you ready for an unforgettable experience in Oslo with culinary highlights right on your doorstep? Book your room at K7 Hotel Oslo now and let the adventure begin.