K7 is probably the best hotel in Oslo in our opinion, anyway. And most of our guests seem to agree, as well. Want to know why? Keep on reading!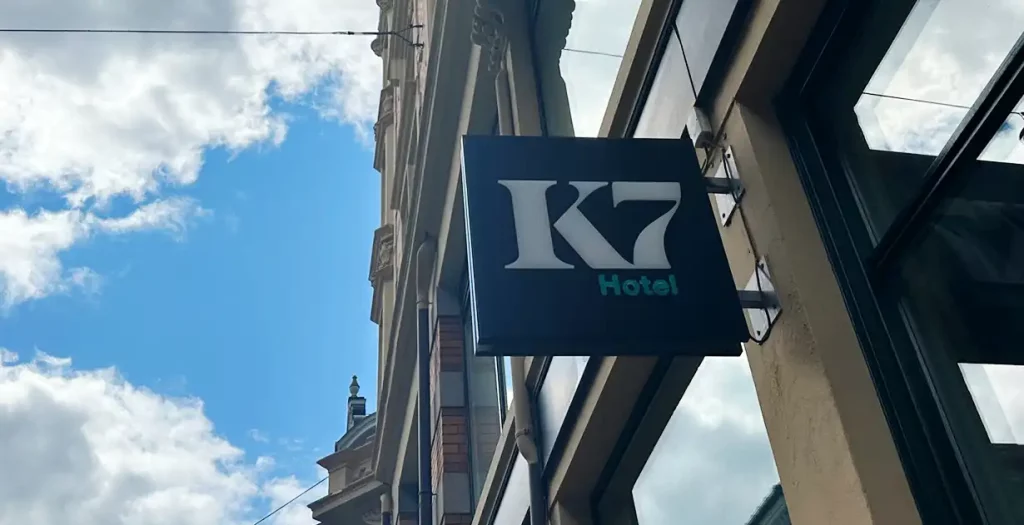 K7 Hotel Oslo
A Central Hotel in Oslo
Oslo city is known for its stunning views, cultural diversity, and historical sites. And while you're here, why not stay at a hotel that is perfectly located next to many of the popular Oslo attractions?
K7 Hotel Oslo is located in Kongens Gate (King's street), right next to the Old Town of Oslo and popular shopping streets, such as Prinsens Gate and Karl Johans Gate,
Want to know more about famous attractions? Read this Oslo guide: Exploring Oslo's Best Tourist Attractions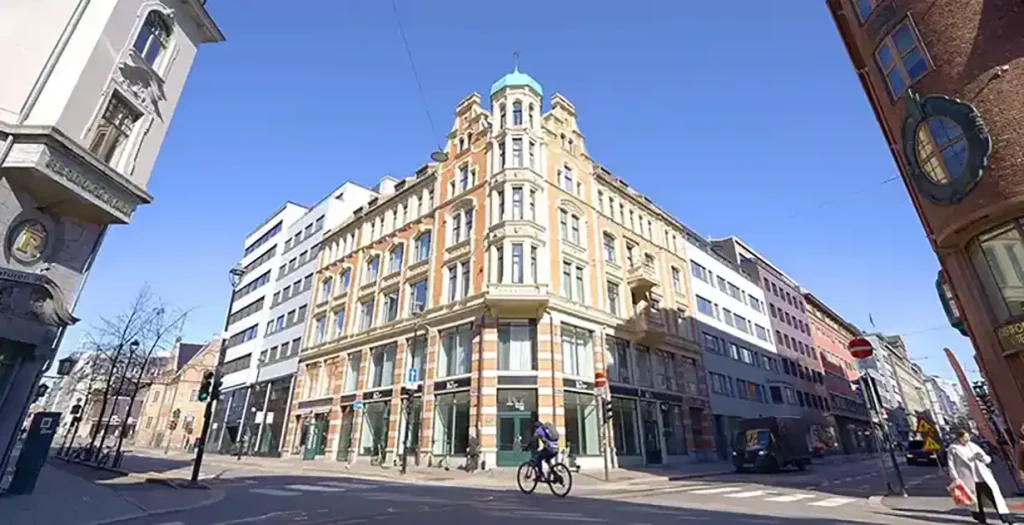 Outside of K7 Hotel Oslo
A Simple but Pleasant Stay
Our hotel showcases an architectural blend that seamlessly combines contemporary design with an industrial touch. The moment you step in, you're embraced by an inviting and fashionable vibe, setting the perfect mood for your journey. Chat with our staff, grab a cup of coffee, and unwind in our modern lounge.
Book a bed in one of our dorms or a private room with plenty of space. Our hotel is designed for our typical hostel guests, but also for those who are looking for a more exclusive experience.
Read more: Where to stay in Oslo
Welcome to K7 Hotel Oslo
At K7 Hotel Oslo, our friendly team is all about making you feel at home. From the time you check in to when you bid us farewell, we're here to ensure your stay is special and cozy. If you're looking for tips on what to see around town, need help booking tours, or anything else, just give us a shout—we're always eager to assist!
Don't know where to stay in Oslo? Stay at our place! We'd love to get to know you. Book a room in Oslo here.