When you try googling Oslo, you are always presented with the top 10 same things. But here we'll show you three things that are a little bit further down on these lists, that even the locals do!
Sauna – nordic wellbeing
You probably heard about the Finnish people and how much they love their saunas. According to Finland's own numbers, there should be around 3 million saunas in Finland, that has a population of 5.5 million people. Well, guess what? The tradition spread to the other nordic countries. In Norway it's not uncommon to have a sauna at one's cabin for example. Some few also have one in their home. And they are also common in many schools, public swimming pools, gyms, and some even have them in their workplace. They're everywhere. Maybe not 3 million of them, but many. During recent years there's also been a trend of ice bathing during the winter.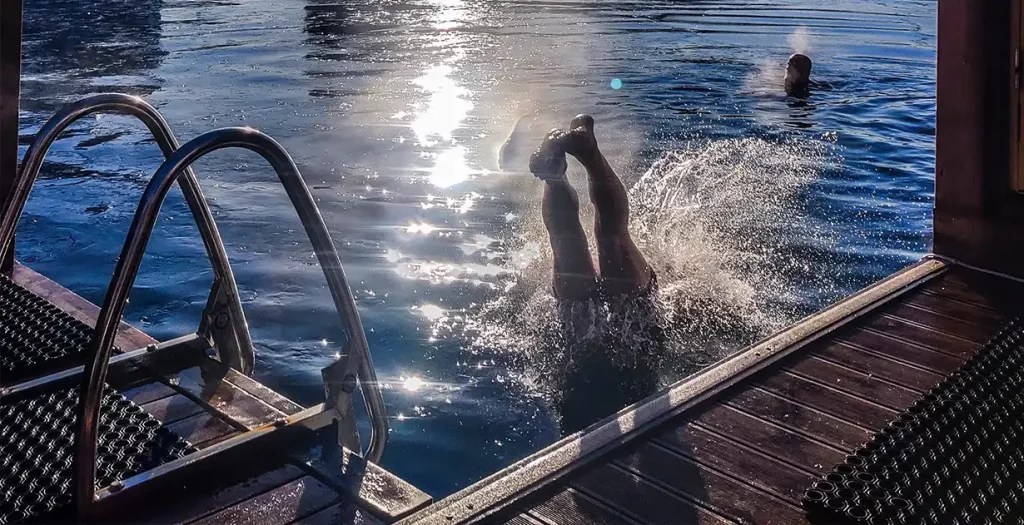 After bathing in the ice cold water, you get out and enter the sauna. Then after boiling here for a bit, you repeat the process. Supposedly it's good for your health.
You don't have to ice bathe, but we strongly recommend trying out one of the saunas which are located quite centrally by the harbor, just outside the Oslo Opera house.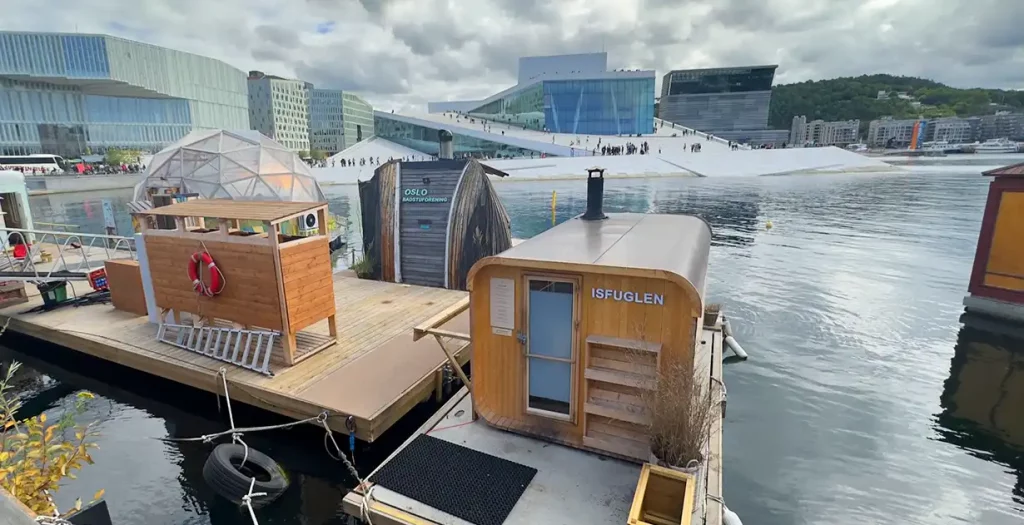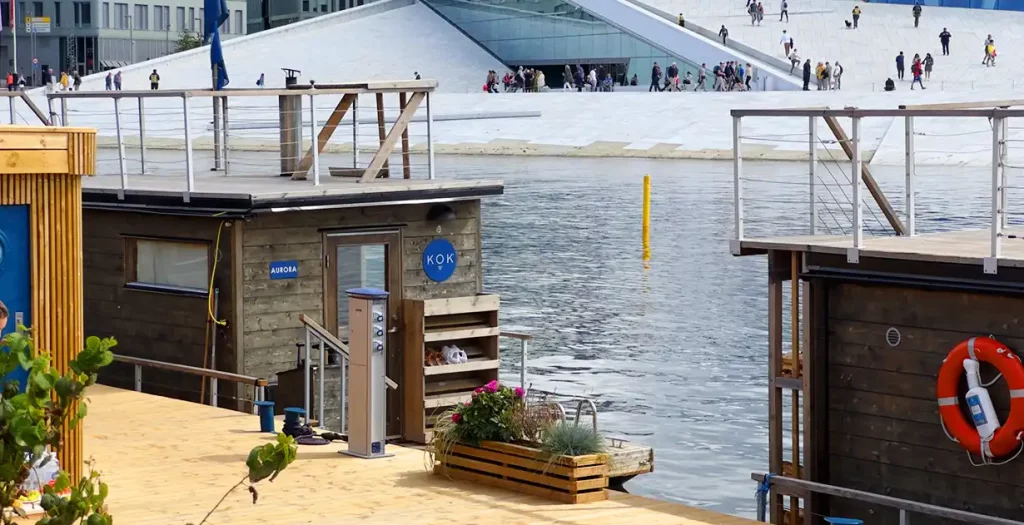 There's currently two providers here with fleets of saunas, Oslo badstuforening and KOK. Check them out. If you book a private sauna, they can even take you on a cruise with the entire sauna raft.
Island hopping in Oslo for less
Don't be fooled into buying an expensive fjord cruise. Do a cruise on your own – like a local. There are several islands to visit in the Oslo fjord, and the municipality operates public ferrys going to all of the islands in the fjord.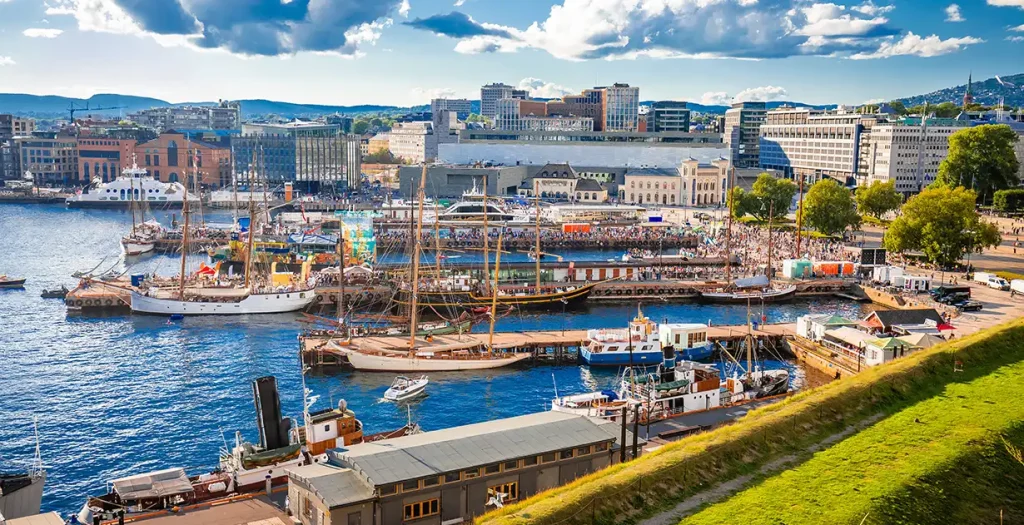 One of them even has a wonderful and newly renovated beach (2022) in the islands of Langøyene – the two islands are now connected with a grass surface. In the summer season you can get a ticket for approximately 42 kroner which should be equivalent to about €4 euros.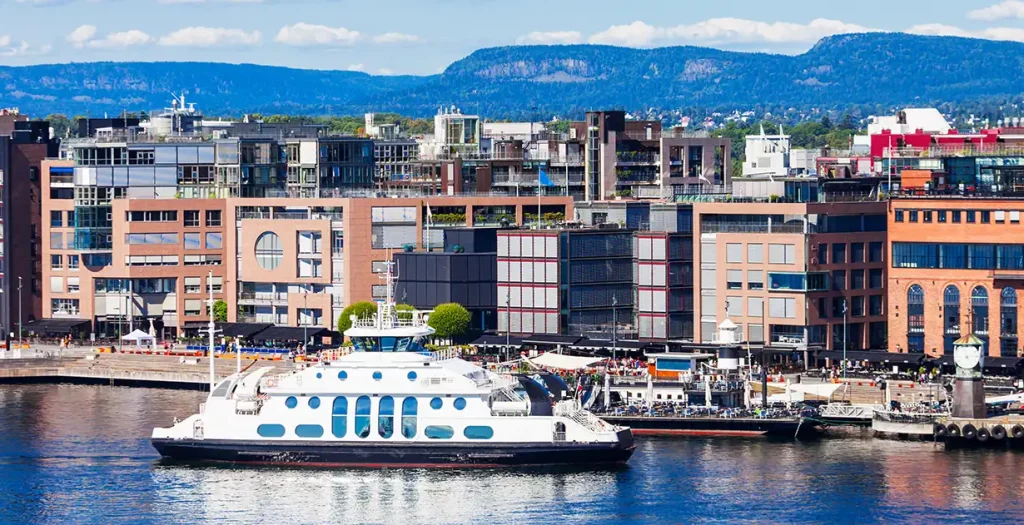 The ferry takes you to three different islands. Langøyene which has a beach, a kiosk, an outdoor volleyball court, a dedicated area for picnics and barbecueing, and even a nude beach on the southern part, if you're into that. 😉 Get the B2 ferry from Aker Brygge which stops in three different islands: Hovedøya, Gressholmen and Langøyene. At Hovedøya you will also find the ruins of an old monastery which is quite interesting, Hovedøya kloster. And at Gressholmen there is a nice restaurant with a nice view of the city, Gressholmen kro where we recommend getting some food or enjoy a beer in the sun. You can hop on and off the ferry any time as the ticket is valid for one hour.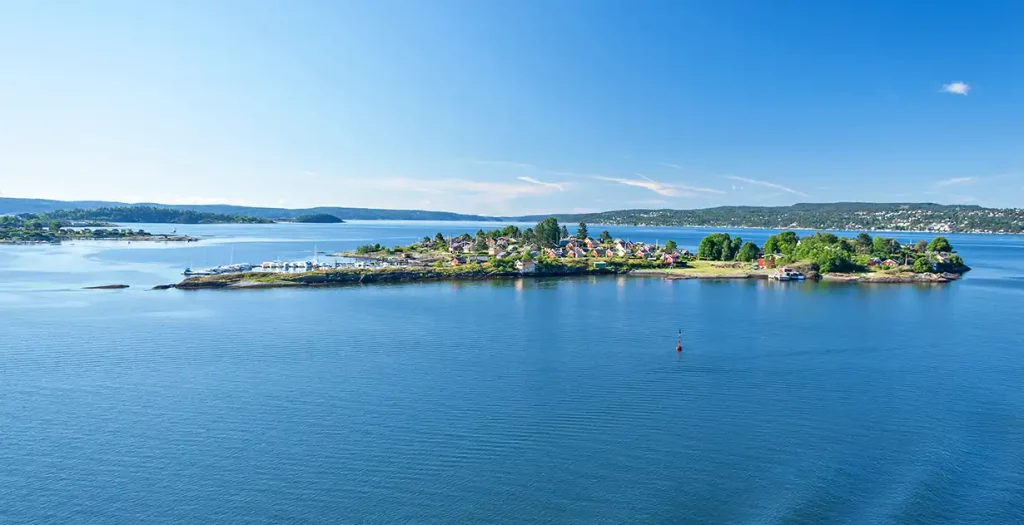 You can find route information and how to get a ticket from ruter.no. Or just download the ruter app, which gives you instant access to buy tickets for any public transportation method in Oslo.
Have a picnic in one of Oslo's parks
One of the things the locals in Oslo appreciate the most during the summer – or really just as soon as the sun starts shining – is hanging out in one of the many parks. Oslo has several parks all over the city, big and small. During the summer it's very popular to buy some sausages and hamburgers, some hamburger bread and hot dog breads, and have a barbecue in one of the parks. At most grocery stores you can buy a small one-time-use barbecue grill.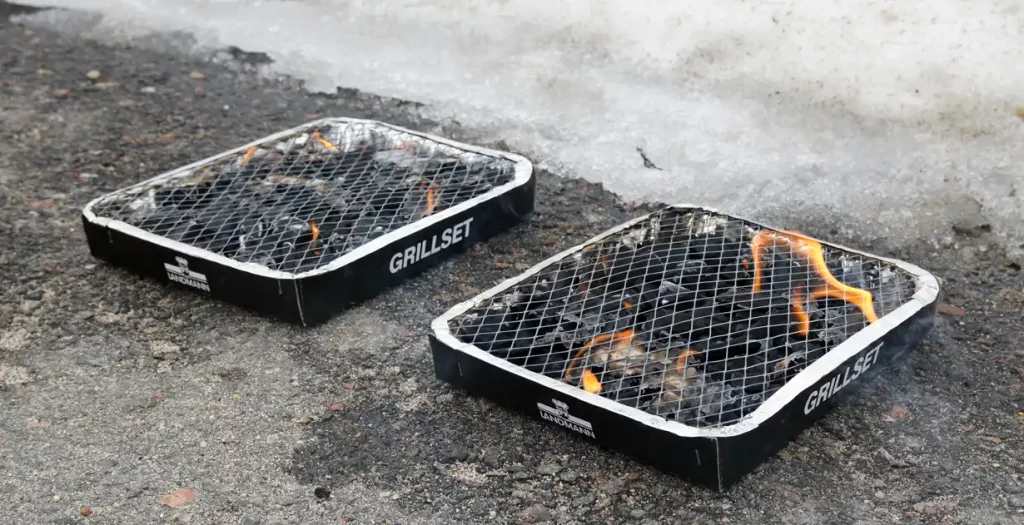 And many of the parks have their own disposal waste bins for these grills. So bring something to drink and eat and have a picnic in the park!
Here are some of the most popular places to go barbecueing and just relax:
Sofienbergparken – a central and popular park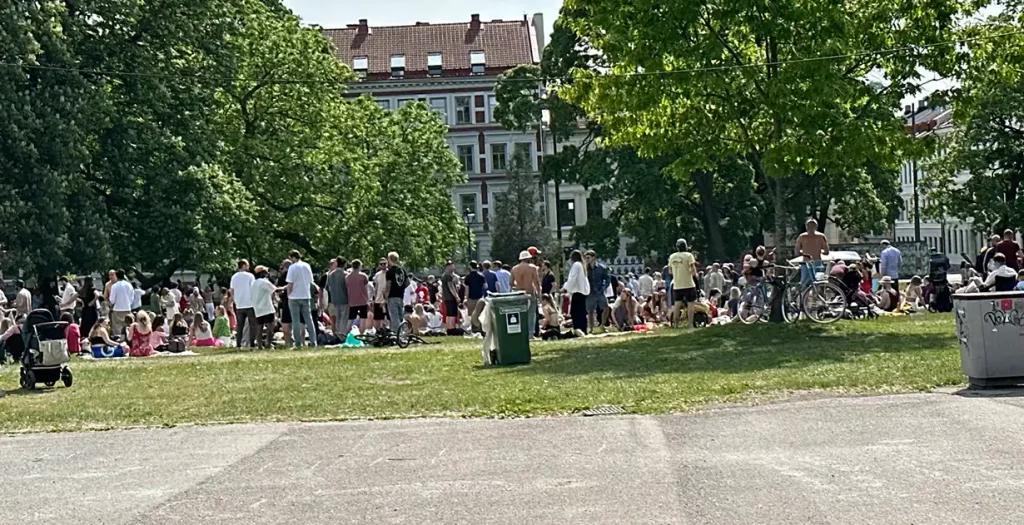 This park is very central and located in the part of the city called Grünerløkka. It is a very hip, trendy and popular area with a lot of young people living here. Sofienbergparken is quite big. Here you'll find outdoor tennis table, kids playground, fixed installations with grills. There are also disposal waste bins for the one-time-use barbecue grills. Sometimes this park also hosts music events, concerts and even music festivals.
Frognerparken – with a park within a park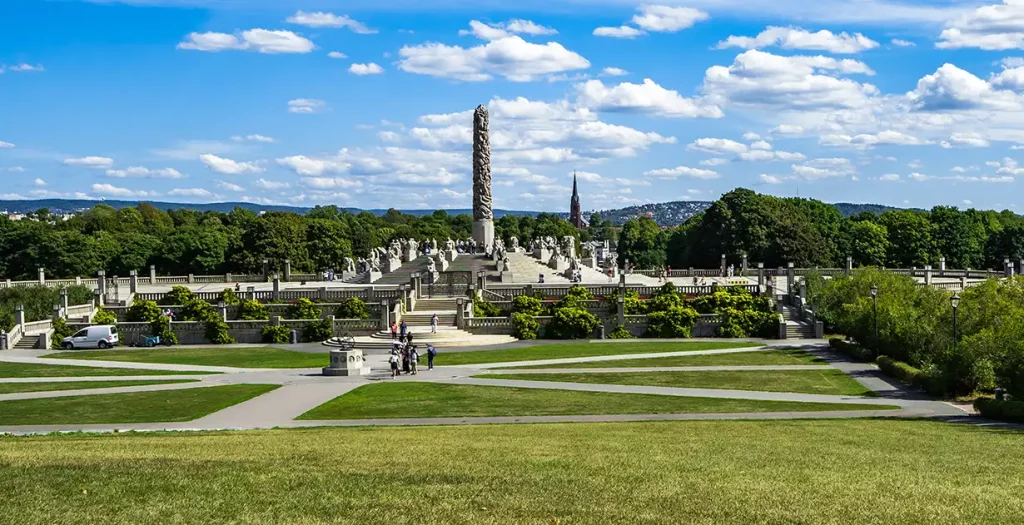 This is actually a park within this park. And one of Oslo's most famous ones. The entire park is called Frognerparken, but there's a smaller area that is called Vigelandsparken. Here you'll find over 200 sculptures made by the artist Gustav Vigeland. The sculptures was made over a period of 40 years. They were gradually installed in this park between 1940 and 1949. One of the most famous sculptures is Monolitten, which is the tall sculpture you can spot in the image above.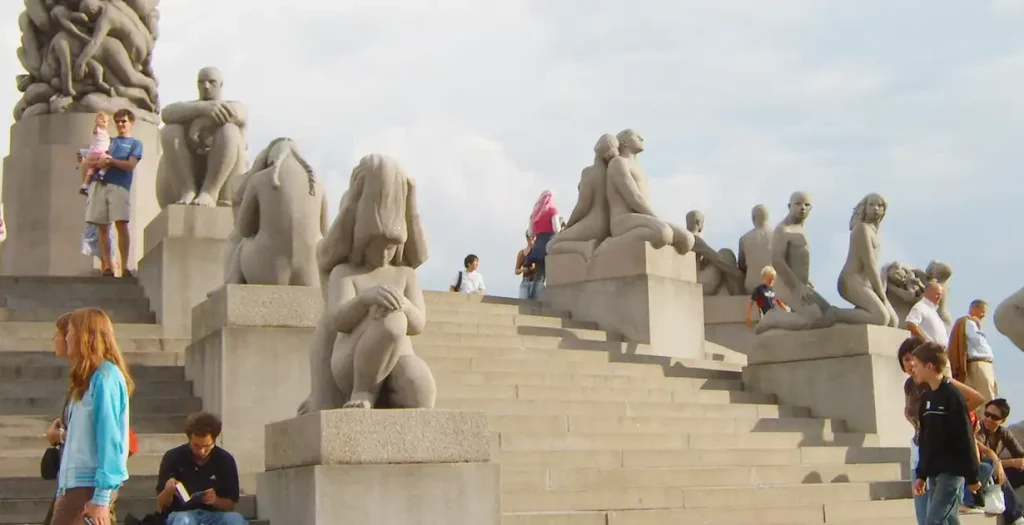 There is a lot to see in this park, sculptures, the water, bridges, monuments, museums and much more. Go have a stroll and then later you can find a nice spot of grass to have your picnic.
Sognsvann – relax, barbecue and go for a swim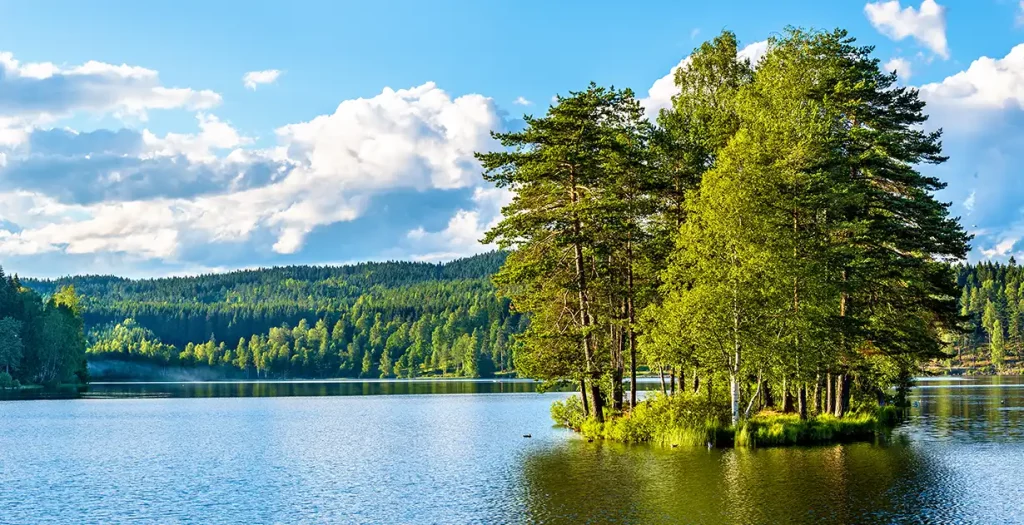 Sognsvann is a perfect and very idyllic place with a lake. It's a large fresh water area with a tiny sandy beach, lot's of grass to sit on, a kiosk and more. And you're surrounded by forest. A lot of Oslo locals like to walk or jog around the entire lake as good exercise. Maybe you want to go on jog as well?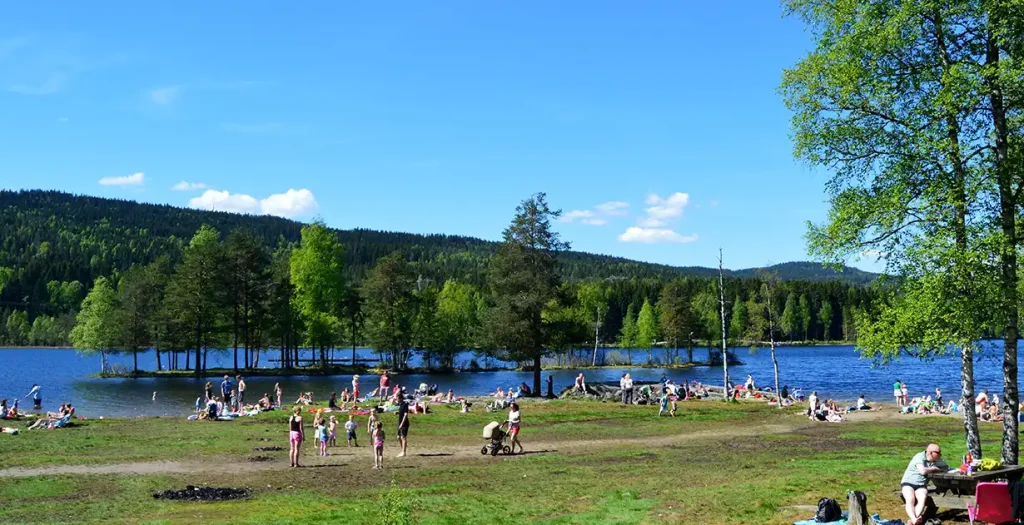 And it's super easy to get here. Just take the metro which literally stops outside the trail down to the water.
Here you can also use the one-time-use barbecue grills. There are disposal waste bins for this purpose all around.