Et moderne hotell
i hjertet av Oslo.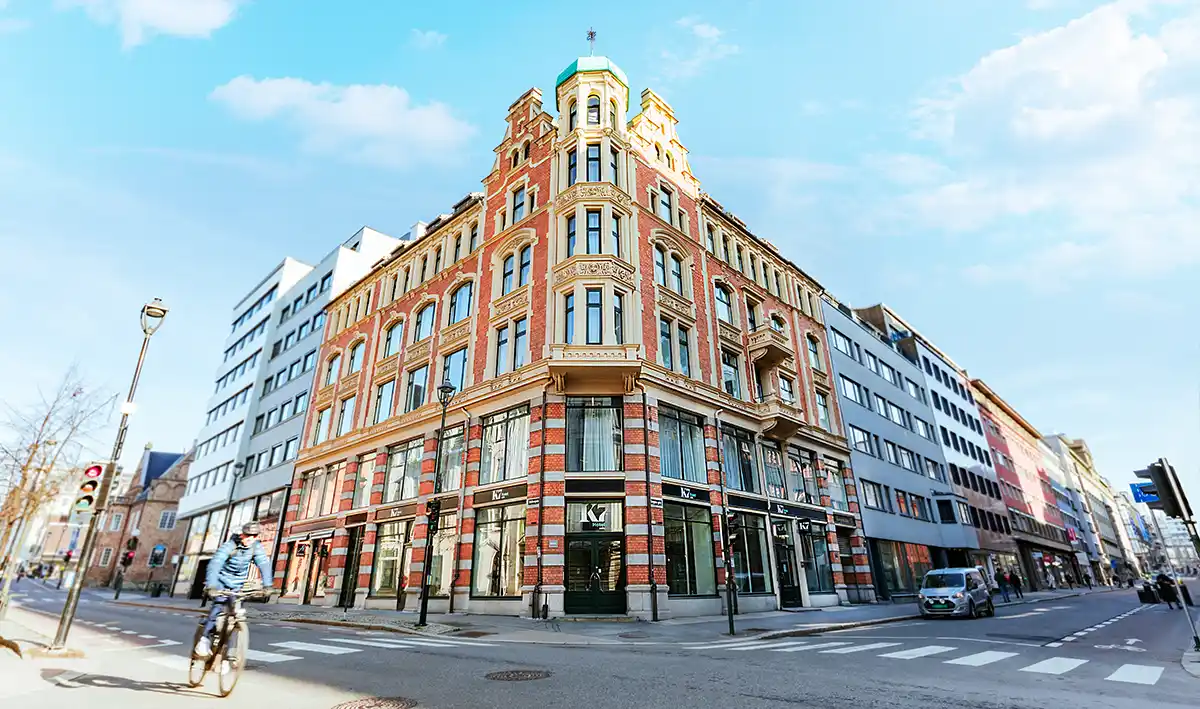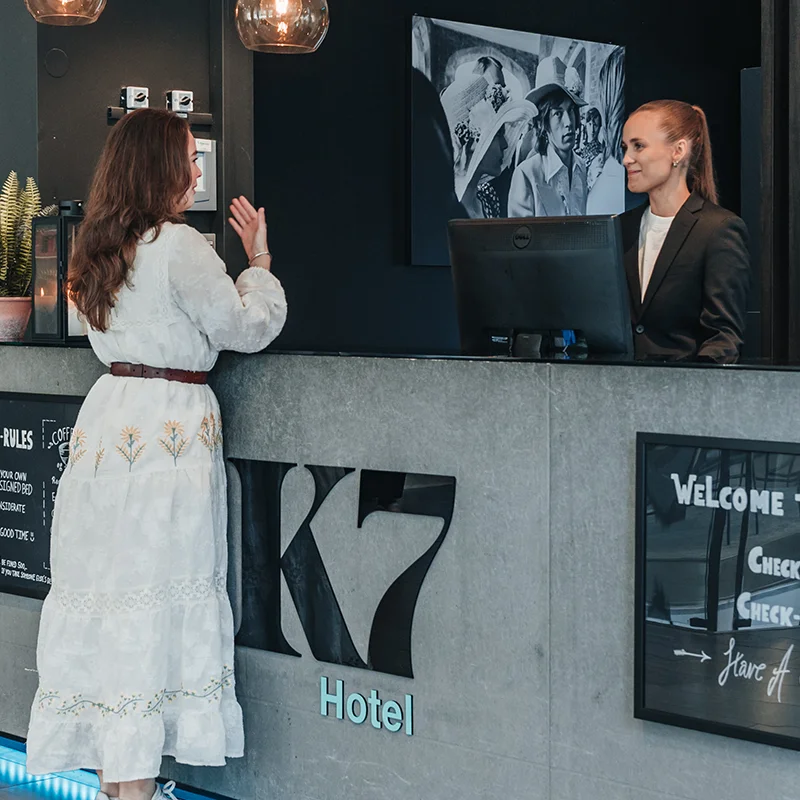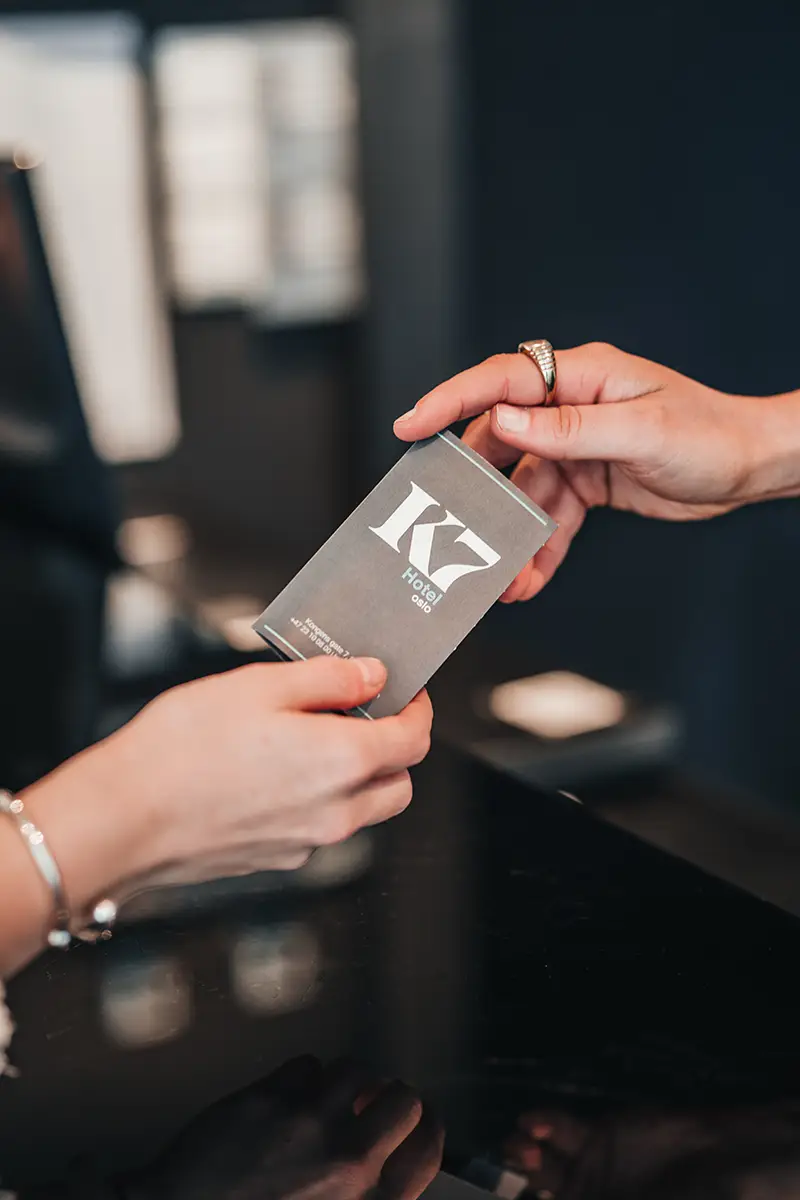 K7 Hotel Oslo ligger i en historisk hjørnebygning, midt i Kvadraturen i Oslo.
K7 Hotel Oslo har kort vei til alle severdigheter, samt tog- og bussholdeplasser i Oslo sentrum.
Rommene er moderne og stilige, med TV, komfortable senger og gratis WiFi.
Våre hostelgjester har tilgang til TV-stuen i underetasjen. Sovesalene gjør K7 Hotel Oslo til et perfekt alternativ til et hostel.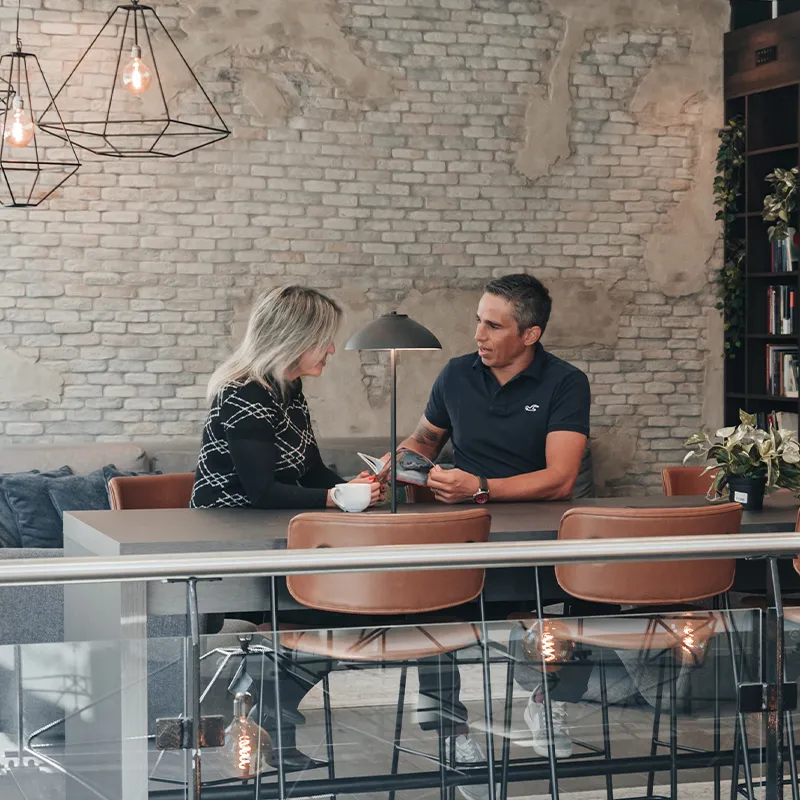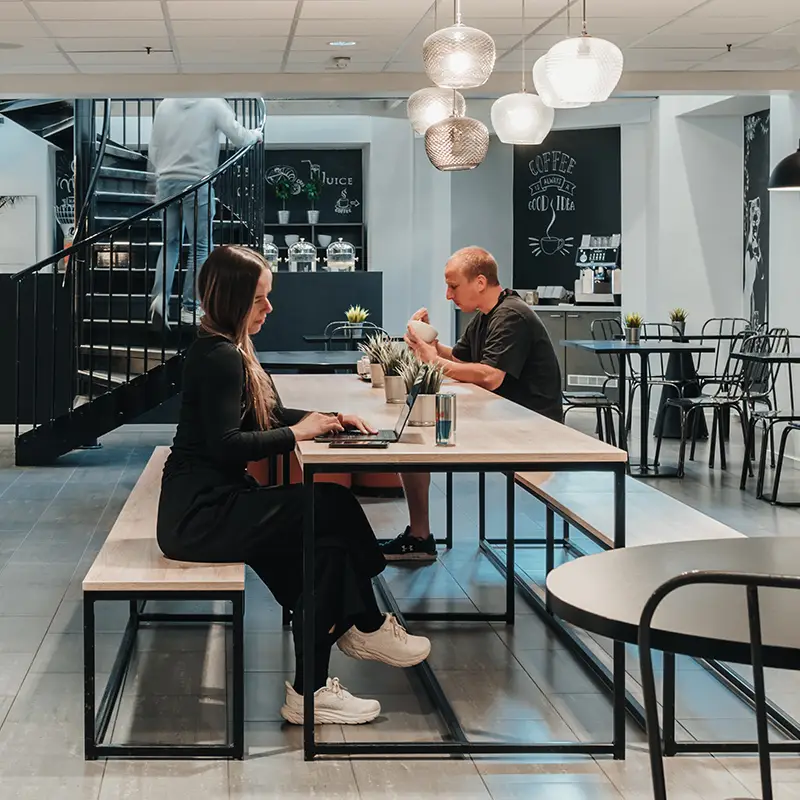 K7 Hotel Oslo har et frokost- og lunsjområde i underetasjen, og et mindre salongområde ved resepsjonen i første etasje.
Forsyn deg selv fra vår enkle frokostmeny, jobb litt på laptopen din eller bare slapp av foran TV-en. Uansett hvilke behov du har, er det god plass til alle våre gjester.
Vi sørger for at du føler deg som hjemme på K7 Hotel Oslo.
Våre romtyper
Komfortabel overnatting
for alle typer folk
Bedriftsavtaler
Søk om å få bedriftsavtale med K7 Hotel Oslo. En brukervennlig bestillingslenke vil bli tilsendt slik at du alltid kan få tilgang på de beste tilgjengelige prisene.
Les anmeldelser og følg oss
Les våre anmeldelser på Tripadvisor og Google. Og følg oss på sosiale medier for siste nytt og tilbud.
62chris2014
18. June, 2023
Un bon choix pour visiter Oslo L'auberge de jeunesse est très bien située, le personnel charmant, les chambres correctement équipées et propres. Il y a de nombreux espaces mis à disposition des clients : salon , cuisine, tv… En bref un très bon choix à un prix correct pour Oslo Petit bemol : le petit déjeuner proposé par la structure : à notre arrivée à 8h45 deja plus de jus d'orange, ni croissants, ni yaourts et aucun réassort compte tenu du prix 145 nok mieux vaut donc s'abstenir
Connector59438322132
16. June, 2023
Hits the 3 C's: Clean, Convenient, Comfortable Stayed 4 nights in double-bed room with en-suite bath, both spotless. Beautiful old building with a modern interior, old creaky elevator that worked when I was there. Glad I didn't have to get the 5th or 6th floor without it with luggage, but used the nice stairway next to it as much as possible. Free wireless worked fine. Large, comfortable common area with big-screen tv. Check-in and out was fast and easy. Front desk staff were friendly and helpful, as are the cleaning staff. My included "bakery breakfast" provided more than expected, with fresh cinnamon buns, croissants, and loaf bread, 2 cheeses, 2 yogurt flavors, and yogurt cups with granola/meusli (that I'd previously paid 57,00 for at a local shop), regular and gluten-free crackers and muffins, cereals, milk, coffee, teas, juice. I don't want a 'full English' so glad I didn't pay extra for having that available. Nice to have the common kitchen available to cook your own meals if you like, and refrigerator and microwave to use. Being in a city, I expected street noise (one city had jackhammers and construction going on all night), so earplugs or noise-cancelling devices were helpful to use (especially when the window was open a bit), to block out the inconsiderate people outside yelling at all hours, and inside when they would SLAM doors repeatedly for some reason. Central location is blocks away from train & bus stations, tram lines, and many sights. I like that there's a combination of multi-bed hostel rooms with separate WC, and double-bed with en-suite rooms so people traveling in a group can get the kind of room they prefer. Only thing I would change would be remove the shaggy area rug in the room, which looked a nice decorator touch, but was probably more difficult to keep clean than the hard floor. Good blackout curtains kept 24-7 light out. I'd stay here again any time.
Very nice stay I stayed for one night in a 6 persons dorm, with a private shower for the room.Everything was clean, the bed was comfortable and the staff was friendly and professional. The check-in and check-out was quick and easy In addition, it is located close to the central train station and many bus and tram lines
Gréât Jewel in the Crown of Oslo accommodations We found the staff to be friendly, welcoming, knowledgeable about the area, and professional. The room was comfortable, clean, lovely shower head, and great location! Best hostel experience we have had! The breakfast was simple yet nutritious and delicious! We would highly recommend this property.
Antun Cosic
12. June, 2023
Very enjoyable and friendly I was greeted by a young friendly guy. I got my sheets and keys and everything was easy. I had a good bed with a clean bathroom in my room. My room had lockers but of course you need your own lock. All in all it was a good expirience and i recommend this hostel.
Stiofainin
13. August, 2022
Great experience Stayed here for two nights. The staff were very nice. The reception was lovely and welcoming. Nice place to chill out. The room was very clean. The toilet and shower room too. It is close to central station and a 10/15 minute walk to many attractions. Definitely recommend this place.